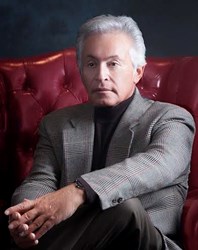 This award inspires me to continue to be able to undertake representation of those who but for the contingency fee trial lawyer would be without a voice in the courtroom.
Fort Lee, New Jersey (PRWEB) December 11, 2013
For its 125th anniversary, IIT Chicago-Kent College of Law chose to honor Michael Maggiano, senior partner at the injury law firm Maggiano, DiGirolamo & Lizzi. He is one of a select few IIT Chicago-Kent College of Law graduates who was recognized for their contributions and profound impact on the legal world.
After almost a year-long process that garnered more than 400 nominations, the selection committee narrowed the list to 125 Alumni of Distinction. Alumni selected represent classes from the late 1800s to the 21st century. These 125 Alumni of Distinction represent a cross-section of the community that is as diverse and multi-faceted as the law school itself. Some are lawyers and legislators. Others are civic leaders, entrepreneurs, journalists and authors.
Michael Maggiano, Class of 1974, is regarded as one of the finest civil trial attorneys in New Jersey.
Specializing in personal injury cases, with an emphasis in trucking related accidents, medical malpractice, products liability and construction accident cases, Michael Maggiano has secured numerous multi-million dollar verdicts and settlements in New York and New Jersey. He is a frequent speaker at conventions and seminars around the country on topics ranging from the intricacies of legal techniques and strategies to specialized medical situations and has appeared on local and national television on various legal topics.
Maggiano has served as President of the Association of Trial Lawyers of America in New Jersey and is a Fellow of the American College of Trial Lawyers. He received the Trial Bar Award from the Trial Attorneys of New Jersey in 2004 and has been named one of the Top Trial Lawyers in Personal Injury Litigation and one of the Top 100 Lawyers in New Jersey by New Jersey Monthly Magazine. Maggiano has been named as one of the Best Lawyers in America by a national poll of his peers& for over the past 10 years. He has also been named by NewsWeek and U.S. News and World Reports as one of New Jersey's Top Personal Injury Lawyers.
In an interview with IIT Chicago-Kent College of Law, Michael described what the honor meant to him. "Most importantly with such a great honor comes great duty and responsibility. To do the right thing no matter what cost to you. This award inspires me to continue to be able to undertake representation of those who but for the contingency fee trial lawyer would be without a voice in the courtroom."
About Maggiano, DiGirolamo & Lizzi:
The New Jersey personal injury lawyers at Maggiano, DiGirolamo & Lizzi represent victims and their families who have been seriously injured or killed due to the negligence of others. The attorneys have successfully resolved many difficult and complex cases against the largest companies, government agencies and their insurance companies. For more information visit http://www.maggianolaw.com