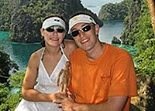 Unlike most teachers, international school teachers have the opportunity to make their winter breaks into something of which even Santa Clause would be jealous.
Hyannis, MA (PRWEB) December 13, 2013
If you're thinking about teaching overseas, this is the best time to start planning your career, according to Forrest Broman, founder and CEO of The International Educator (TIE) a quarterly newspaper specializing in international education. According to Mr. Broman, "There are over a thousand job vacancies available through TIE, all at top international schools."
"This number will continue to grow as we enter the peak recruiting season of January and February," said Broman. This is not just a seasonal trend, the international school market has been consistently growing over the past ten years and is expected to see similar growth over the next decade, with the number of international schools more than doubling across the globe.
This past year alone, saw 559 new schools added to the network of thousands of international schools worldwide. ISC Research, a UK-based organization dedicated to analyzing, researching and tracking developments in the international school market, calculates that there are currently over 3.5 million students enrolled in international schools around the world -- an increase of 25% in just two years.
What does this mean for teachers? "Good news," projects Broman, who sees opportunities for teachers who have a desire to travel and live abroad. "The opportunities are unparalleled," explains Broman. "Teachers work in top private schools, they receive round trip transportation to and from their host country, and many schools offer housing or a housing allowance along with tax free salaries."
These advantages add up for teachers as it allows them to save a significant portion of their salary. Eric and Jamie Brown are long time international school teachers and regular bloggers for TIE. The pair estimates that they save almost $5,000 a year just on gasoline for their cars because they live and work on their school campus. This married couple enjoys additional savings opportunities:"Our house payments, health insurance, and utility costs were suddenly zero," reports Eric.
What do they do with all that extra money? After putting aside a substantial amount towards their savings plan, they enjoy traveling to unique destinations. "With more disposable income and now living overseas, it became our goal to travel as much as possible. Our first winter break overseas, we spent three weeks touring Thailand -- from Bangkok to Chang Mai, and some very interesting places in between."
Eric says that he and Jamie spent their winter breaks traveling to other unique destinations including China, Laos and the Philippines. "Unlike most teachers, international school teachers have the opportunity to make their winter breaks into something of which even Santa Clause would be jealous," according to Eric.
"This is typical of teachers who choose to live and work overseas," says Broman. "Not only do these teachers enhance their career, and save money, but they enrich their lives -- they are truly living a life of adventure!"
When they first started teaching overseas Jamie thought that each of their side trips was 'The trip of a life time,' "I keep saying that phrase, but the longer I'm overseas, I realize these trips aren't trips of a lifetime, they are your life!"
The International Educator (TIE), located in Hyannis, MA, is a non-profit organization that for 25 years has been dedicated to developing links among teachers and the extensive American and international schools network worldwide. TIE publishes a quarterly newspaper featuring the latest in international school news and developments for K-12 educators around the world. TIE's website,Tieonline.com offers the widest selection of K-12 teaching and administrative jobs available anywhere in the world.