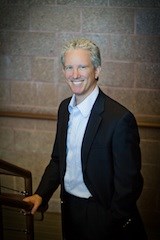 Net Promoter is deeply embedded in the corporate culture at both TriNet and Covario.
Scottsdale, AZ (PRWEB) December 12, 2013
Joining in the celebration of the 10th anniversary of Net Promoter Score® (NPS), Satrix Solutions announced today that executives from two of its clients, TriNet and Covario, will be among the 25 speakers slated to share NPS best practices or success stories at the 8th Annual Net Promoter Customer Experience Conference in Miami, January 30-31, 2014.
Patrick Villella, Vice President of Client Services at TriNet, will highlight the evolution of its Net Promoter program since it was adopted in 2011 and how the insights derived now influence decisions across the organization. Covario's Co-CEO, Jeff Johnson, will discuss the significant rise in its Net Promoter Score over a four-year period, which has been accompanied by strong revenue growth, more referrals, and deeper penetration into existing accounts.
"Net Promoter is deeply embedded in the corporate culture at both TriNet and Covario. Business leaders and front-line employees rely on client feedback to help inform product and service enhancements," said Evan Klein, Founder and President of Satrix Solutions. "Patrick and Jeff will detail how, in partnership with Satrix Solutions, both companies have applied rigor and discipline to strengthen relationships and boost customer lifetime value."
Since 2007, the conference has welcomed more than 5,000 customer experience professionals from 50 countries and various industries. In addition to hearing from Jeff Johnson and Patrick Villella, attendees will learn new tactics for driving cultural change with Net Promoter Score from expert speakers Joseph Jaffe, Richard Owen, and the creator of NPS, Fred Reichheld. As one of a handful of US-based Net Promoter Loyalty Partners, Satrix Solutions' second consecutive year of conference sponsorship highlights its ongoing commitment to the Net Promoter discipline as an ideal tool for measuring both customer and employee loyalty and satisfaction.
To learn more about Satrix Solutions' Net Promoter Score program, please visit: http://www.SatrixSolutions.com or call 480.773.6120. For conference information, visit: http://conference.netpromoter.com/.
About Satrix Solutions
Satrix Solutions was founded with a primary goal — help businesses maximize potential and opportunity. Organizations rely on the company's formal feedback programs to gather valuable insights from customers, employees, and prospects. The expert analyses and recommendations delivered by Satrix Solutions serve as a blueprint for driving operational improvements to enhance the customer experience. By leveraging a proven approach to capturing and responding to the needs of the market, clients are able to improve customer and employee retention, maximize share-of-wallet, and increase sales close rates. Satrix Solutions is a certified Net Promoter® Loyalty Partner and serves organizations in a variety of industries, each focused on realizing the financial benefits of creating a differentiated service experience. For more information visit http://www.SatrixSolutions.com or call 480.773.6120.
®Net Promoter, Net Promoter Score and NPS are registered trademarks of Bain & Company, Inc., Satmetrix Systems, Inc., and Fred Reichheld