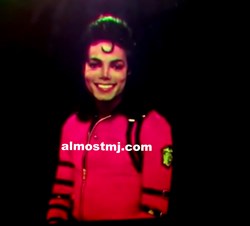 "....To escape death, I attempt to bond my soul to my work"
Los Angeles, CA (PRWEB) December 23, 2013
Michael Jackson "appears" to be alive and well in Los Angeles... at least for the next couple of weeks. Michael Jackson look alike/ tribute artist/ impersonator, Carlo Riley of Forever Dangerous recently revealed that he will release a life-size 3D hologram of the reclusive superstar from his private collection just in time for the 25th anniversary of the BAD tour, and 30th anniversary of the Thriller album. Riley is offering this last free glimpse of Jackson for public exhibitions worldwide.
Jackson commissioned and sat for the hologram in 1989, shortly after completing the BAD tour. Using state-of-the-art technology, Jackson was able to fully preserve his life-size youthful looks and smile at their zenith. 360 holographic images in full 3D are combined to produce a "parallax stereogram" that allows viewers to personally connect with Michael and experience looking directly into his eyes as he greets them with his changing expression, body positioning and angelic smile. Jackson was clearly a pioneer to be preserved in this medium so long ago.
Michael Jackson's legendary guitarist, Jennifer Batten- who now headlines Forever Dangerous, says viewing the hologram was "like taking a step back in time. So real... it's scary!"
Jackson was famously intrigued with the idea of preserving his youthful image. In his last known interview he quoted Michelangelo, "I know the creator will go, but his work survives. That is why to escape death, I attempt to bond my soul to my work."
The soul of The King of Pop does indeed appear to reside in this life-like apparition.
Riley says, "You can actually experience Jackson's life-size presence through the magic of holographic technology. His energy is stored in it like a battery -- you've just got to see it to believe it! I always feel the same energy viewing the hologram, as I did the day I met him at the Thriller 25th anniversary party."
Now is your once in a lifetime chance to experience Michael's vivid presence face to face, and treasure the moment forever.
Visit http://www.almostmj.com
info(at)almostmj(dot)com