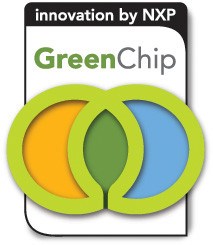 Eindhoven and Nijmegen, Netherlands (PRWEB) December 11, 2013
NXP Semiconductors (NASDAQ: NXPI) today introduced the GreenChip™ TEA1708 – an automatic discharge IC for X capacitors with an extremely low power consumption of 1 mW at 230 V (AC). Power supplies have traditionally relied on resistive discharge for X capacitors, which are used to reduce EMI (electromagnetic interference). By automatically discharging the X capacitor when the power supply is disconnected from the mains, the TEA1708 reduces power consumption by 20 – 30 mW, compared to using resistive discharge.
In addition to the automatic discharge functionality, the TEA1708 integrates a 500 V clamping circuit, protecting the IC during mains surges and making the device very rugged. To protect the TEA1708, no additional metal-oxide varistor (MOV) is required. In a typical application with only two 200 kΩ resistors, the maximum differential mode mains surge voltage allowed exceeds 6 kV. The breakthrough reduction in power consumption achieved by the TEA1708 – combined with its extreme ruggedness in withstanding power surges – make it a compelling solution for power supply manufacturers aiming to comply with new regulatory requirements such as Version 5 of the Code of Conduct (CoC) for External Power Supplies (EPS) and the amended ErP Lot 6, both introduced by the European Commission earlier this year.
"Power supply manufacturers face the ongoing challenge of stricter requirements for energy consumption at low load and no-load standby power, as regulators around the world seek to reduce the environmental impact of energy-related products. Every milliwatt of power savings counts, and the TEA1708 – with only 1 mW of power consumption – provides an important alternative to using resistors in discharging X capacitors," said Marcel van Roosmalen, general manager, product line power solutions, NXP Semiconductors. "Safety and reliability also remain extremely important in power supply design, and our customers have been pleased with the performance of the TEA1708 in withstanding high-differential surges and in supporting large-value X capacitors to reduce EMI."
Key Features of the TEA1708

Nemko certified for compliance with IEC 60950-1
Ultra-low 1 mW power consumption at 230 V (AC)
Integrated 500 V clamp; no metal oxide varistor required to protect the IC
Self supplied, no external bias required
Discharge current internally limited to 2.3 mA, supporting use of large-value X capacitors
Adjustable discharge delay timer using an external low-voltage capacitor
Very high differential surge: 6 kV with two 200 kΩ resistors
Easier application design, resolving EMI issues while retaining the efficiency level
Availability
The TEA1708 is now in volume production. A demo board containing a TEA1708 controller in SO8 package, two resistors and one low-voltage capacitor is also available.
Links

About NXP Semiconductors
NXP Semiconductors N.V. (NASDAQ: NXPI) creates solutions that enable secure connections for a smarter world. Building on its expertise in High Performance Mixed Signal electronics, NXP is driving innovation in the automotive, identification and mobile industries, and in application areas including wireless infrastructure, lighting, healthcare, industrial, consumer tech and computing. NXP has operations in more than 25 countries, and posted revenue of $4.36 billion in 2012. Find out more at http://www.nxp.com.
-ENDS-
Forward-looking Statements
This document includes forward-looking statements which include statements regarding NXP's business strategy, financial condition, results of operations and market data, as well as other statements that are not historical facts. By their nature, forward-looking statements are subject to numerous factors, risks and uncertainties that could cause actual outcomes and results to be materially different from those projected. Readers are cautioned not to place undue reliance on these forward-looking statements. Except for any ongoing obligation to disclose material information as required by the United States federal securities laws, NXP does not have any intention or obligation to publicly update or revise any forward-looking statements after NXP distributes this document, whether to reflect any future events or circumstances or otherwise. For a discussion of potential risks and uncertainties, please refer to the risk factors listed in NXP's SEC filings. Copies of NXP's SEC filings are available from the SEC website, http://www.sec.gov.