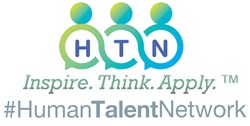 Benefits of contributing to the HTN includes enhanced web presence and personal brand among both practitioners and researchers of the social sciences
Washington, DC (PRWEB) December 11, 2013
The Human Talent Network, a talent website aimed at providing engaging news, commentary, and opinion on issues of talent, human resources, industrial psychology, and social psychology amongst others, is seeking contributors who can help inspire action, provoke thought, and help other apply.
The Human Talent Network (HTN) was recently launched in Washington DC, with a solid initial fellowship in both the academic and business sides of the social sciences.
The website features an advanced rating system for contributions made by the network's members, a dedication to a broad topic base including covering issues rarely covered by other sites due to their depth and general requirement for high quality, and excellent integration with social media networks to enhance its contributors' brand and disseminate new information quickly for those who seek it.
Benefits of contributing to the HTN include:

Enhanced web presence and personal brand among both practitioners and researchers of the social sciences
Special offers, exclusively for HTN Authors, when available
Discounts on HTN events, where possible
Ability so share and test new ideas before full publishing commitments are made
Contributed content can be used as a litmus test for the potential success of new services or products
Increased status amongst personal connections
Contributors seeking to share their creative thoughts and ideas are advised to visit the website, familiarize themselves with the Human Talent Network, visit the "Contribute" link, and download the Human Talent Networks editorial guidelines, then contact the editor for further information.
Contributors can also visit our various social media accounts on Twitter, Facebook, or Google plus.
About the Human Talent Network
The Human Talent Network is a portal for engaging, debating, and learning about issues of the social sciences from both the practice and research perspectives. The network seeks to provide a window to the public on the salient social issues of the day, and to connect those who apply the social sciences with those who research it in hopes of improving, increasing, and enhancing collaboration in the field.