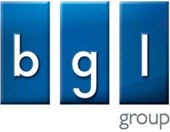 "Auto & General sees BGL providing Coral Underwriting and Enterprise Insurance with a new route to market."
(PRWEB UK) 11 December 2013
BGL Group today announced the launch of Auto & General, a new motor insurance brand. BGL is working with Coral Underwriting and Enterprise Insurance to bring the new, solus motor insurance product to market.
Auto & General combines BGL's extensive distribution and marketing capabilities with the underwriting expertise of Coral. Targeting high-value, low-risk customers, the initial phase of the launch will establish a significant customer base. All customers receiving a quote from Auto & General are verified against BGL's own Data Hub, to ensure both fraud protection and the delivery of the best possible risk profiles and premiums.
Peter Thompson, Group Director, Intermediated Businesses at BGL Group, said: "Auto & General sees BGL providing Coral Underwriting and Enterprise Insurance with a new route to market. Through a careful combination of expertise and experience, this is an extremely strong consumer proposition, tapping into an area of the market which we believe has considerable potential."
Peter continued: "Working with Enterprise provides us with unique capacity and our new 'best of breed' motor insurance product has been designed to be commercially beneficial for all parties. We have some exciting plans in place to achieve our challenging targets over the next year."
Peter Longstaff at Enterprise Insurance added: "BGL's leadership in insurance distribution positions it perfectly to help us utilise our additional capacity for the benefit of consumers. We are confident this partnership will offer something completely unique for motorists."
ENDS
Note to editors:
For further information, please contact:
Louise Sambells
PR Manager
BGL Group
Telephone: 01733 374442
E-mail: louise.sambells(at)bglgroup(dot)co.uk
About BGL Group
The BGL Group was founded in 1992 and has grown to become a major financial services group specialising in consumer insurance, price comparison and legal services with 7 million customers.
The Group is structured around four business areas:
Intermediated businesse Frontline – responsible for BGL's own brands Budget Insurance and Dial Direct
Bennetts – the UK's number one bike insurance specialist
Junction – the insurance partnerships arm
Fusion Contact Centre Services – the Group's contact centre operation
These businesses are all supported by Product & Panel Development and Pricing teams.
Brand-led businesses LesFurets.com – the French price comparison business
Beagle Street – BGL's life insurance brand
Verzekeringssite.nl – the Dutch price comparison business
Comparethemarket.com – A leading UK price comparison business
Legal Services ACM – specialists in claims management
Minster Law – a top 40 law firm
Headquartered in Peterborough, the business also operates major contact centre operations (Fusion) in Peterborough, Coventry and Sunderland and currently employs more than 3,000 people.
2012 saw the Group enjoy another year of record profits, delivering a 22 per cent growth to £88m. In October 2013, the Group was ranked 42nd in the Sunday Times Top Track 250 of Britain's 250 biggest mid-market private companies by latest sales.
For more information, please visit http://www.bglgroup.co.uk.
BISL Ltd, part of the BGL Group, is authorised and regulated by the Financial Conduct Authority. Registered Address: Pegasus House, Bakewell Road, Orton Southgate, PE2 6YS. Registered in England no 3231094