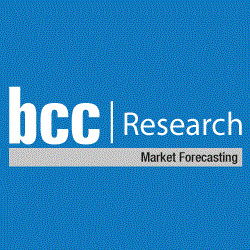 Wellesley, Mass (PRWEB) December 11, 2013
With superior qualities such as hardness, durability and elasticity, materials within the advanced materials category usually outperform other conventional materials groups, making them appropriate for more advanced industrial and technical applications. While the use of some advanced materials like polymers, metal alloys, ceramics, semiconductors, composites, and biomaterials is fairly widespread, product groups such as carbon nanomaterials, activated carbon, titanium, and others are beginning to make strong headway into the markets. BCC Research (http://www.bccresearch.com) technical market research reports cover the full range of materials within this dynamic market.
The development of advanced materials has led to the design of completely new products from military vehicles to medical devices and computers. The future of advanced materials is complex and rife with competition as scientists strive to improve present materials and invent new ones to suit industrial needs. Consequently, this market is positioned for high growth, presenting tremendous opportunities to those who can take advantage. R&D spending, intense competition, and reduced costs will drive growth in this market for the foreseeable future.
Advanced materials companies and investors must understand these developments in order to capture new opportunities in both domestic and international markets. BCC Research's reports provide invaluable insights on how today's evolving markets are changing core business models in the advanced materials industry.
Use BCC Research reports to:

Gain an overview of the global advanced materials markets, including polymers, ceramics, glass, metals, alloys, construction materials, and other high technology processing areas such as carbon nanomaterials, bioactive materials, and titanium.
Analyze five-year market trends with data from 2012, estimates for 2013, and projections of compound annual growth rates for the period 2013 to 2018.
Evaluate industry trends and for advanced materials-related technologies.
Assess the impact of industry standards and governmental regulations on global markets.
Review comprehensive company profiles of the top industry players and relative market shares for the leading companies.
Recently Published Reports:
AVM028F - Global Markets for Friction Products and Materials
Friction materials are used in the transportation industry to enhance the efficiency and performance of vehicles, as well as their appearance. Friction products are also critical to a number of other industries ranging from household appliances to heavy construction equipment. Global Markets for Friction Products and Materials provides an in-depth analysis of the global market for friction products and materials in light vehicles, medium- and heavy-duty trucks, aircraft, and other industrial applications. (November 2013)
AVM054B - Bioactive Materials: Technologies and Global Markets
The increased market penetration of bioactive materials is attributed to several factors, including a rising demand for tissue replacement materials needed in surgical procedures used to treat a rapidly growing elderly population. Bioactive Materials: Technologies and Global Markets surveys the bioactive materials market, including descriptions of various types of bioactive materials, their fabrication methods, and identification of current and potential applications for each type. (September 2013)
AVM075C - Graphene: Technologies, Applications and Markets
Characteristics such as strength, flexibility, and electrical conductivity have opened up new horizons for graphene in high-energy particle physics research and electronic, optical, and energy applications. Graphene: Technologies, Applications and Markets provides an overview of the global markets for graphene products, including a survey of emerging graphene technologies and applications. (September 2013)
AVM099A - Cosmeceuticals: Products and Global Markets
A combination of cosmetics and pharmaceuticals, cosmeceuticals are toiletry products developed with active ingredients that promise to deliver drug-like benefits. Cosmeceuticals: Products and Global Markets offers an overview and comprehensive description of the global market for cosmeceuticals. In addition, this comprehensive study evaluates the industry structure, including distinctive regional differences in R&D, marketing, and regulatory requirements. (August 2013)
Upcoming Reports:
AVM049C - Metal and Ceramic Injection Molding
This comprehensive report surveys the global market for ceramic and metal injection molding (MIM) technologies, covering both powder and liquid processes for the metal injection segment. It also provides an analysis of global market trends, with data from 2012, and projections of CAGRs through 2018. (December 2013)
AVM103A - Critical Materials in Global Nanotechnology Markets
This technical market research report will provide an overview of the critical materials used in global nanotechnology industries. It will also include analyses of global market trends, with data from 2012, estimates for 2013, and projections of CAGRs through 2018. (December 2013)