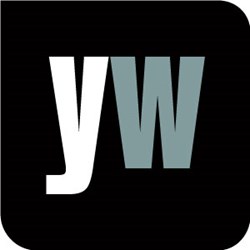 London, UK (PRWEB UK) 26 December 2013
Yoga instructor Alain Benitez has joined a growing number of teachers offering classes exclusively for men, Rep-Am.com reported December 8th. The article, "Men strike a pose in yoga classes just for them," noted that there is often a gender imbalance in yoga classes, partly due to the perception that yoga is 'for women' and partly because women's bodies adapt to the yoga poses more easily. This is why Benitez has set up a class specifically for men, so as to address men's specific yogic needs. Benitez explained, 'We have specific limitations. Our broader shoulders do not help with balance. Our minds race a little bit faster. We have a hard time getting into a meditative state.' (http://www.rep-am.com/articles/2013/12/11/lifestyle/health/770018.txt)
With this in mind, Yourwellness Magazine showed readers how to do yoga at their desks. Yourwellness Magazine commented, 'A lot of us spend all day sitting at a desk, but did you know this is wreaking havoc on your mental and physical wellbeing. You may be more concerned about corporate wellness, and so don't care that you're sitting and typing away all day. However, no matter how productive all that desk time is, it can cause aches, strain and tension in every muscle in your body, and you may need a hard-earned yoga break. Stopping to strike a pose can help you to relieve that stress, and get your overall wellness back on track to tackle the rest of the long workday.' (http://www.yourwellness.com/2013/12/yogue-strike-pose-desk-yoga-can-keep-going/#sthash.D3nhd9sX.dpuf)
Yourwellness Magazine detailed three yoga poses that can be done at a desk:
1. Konasana. Also known as the right angle pose, konasana is a simple and effective way to relieve a tight back and legs. It works to open and stretch hamstrings and calves, elongate the spine and torso and strengthen arms.
2. Vidalasana: Otherwise titled the Cat-Cow pose, the vidalasana gently massages the spine, and opens the upper back, chest and shoulder areas.
3. Deep breathing: Deep breathing frees the mind, opens the senses and gives a feeling of self-sufficiency.
To find out more, visit the gateway to living well at http://www.yourwellness.com.