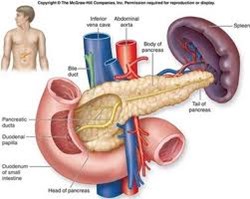 Diabetes @ EurekaMag.com
Mannheim, Germany (PRWEB) December 12, 2013
EurekaMag.com has newly published 200,632 references and abstracts on Diabetes mellitus. The site's Research Category covers Diabetes mellitus (DM) as a metabolic disease which causes high blood sugar because the pancreas does not produce enough insulin, or because cells do not respond to the insulin that is produced. The Life, Earth & Health Sciences Research Section 14 provides many examples of the first type of Diabetes which is referred to as Type 1 DM, "insulin-dependent diabetes mellitus" (IDDM) or "juvenile diabetes". It results from the body's failure to produce insulin, and currently requires the person to inject insulin. The second type, Type 2 DM, "non insulin-dependent diabetes mellitus" (NIDDM) or "adult-onset diabetes" results from insulin resistance, a condition in which cells fail to use insulin.
The Life, Earth & Health Sciences Research Chapter 13108 presents a selection of the current total of 200,632 references and abstracts on Diabetes mellitus including articles on metabolic changes and current management of diabetes in pregnancy, diagnosis and epidemiology of diabetes in the elderly, a study in a Tanzanian community showing that diabetes is not caused by cassava toxicity, diabetes mellitus and hypertension in rural-rural migrants in South India, the association between diabetic peripheral neuropathy and depressive symptoms, and the multi-ethnic study of atherosclerosis (MESA) covering diabetic cardiomyopathy and subclinical cardiovascular disease.
The Life, Earth and Health Sciences Website EurekaMag.com was launched in 1998 and has become a comprehensive publisher of references in biology, in the applied life sciences agriculture, horticulture and forestry, in the earth sciences, in the environmental sciences, and in the health sciences. After its latest update stemming largely from the zoological and entomological sciences, it contains a total of 38,897,688 bibliographic references from as early as the beginning of the 18th century, i.e., 1703. 22,387,131 or 58% of these entries feature a summary of their scientific content. Besides its new streamlined design and a much improved site search, the site features a mobile version for smartphones, an RSS feed aggregating the site's most shared content, and frequently updated accounts at Twitter and Facebook.