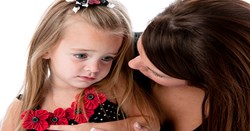 "We at NoBullying.com look forward to the day where it is a thing of the past. We want to end this epidemic once and for all through education and kindness."
London,UK (PRWEB) December 12, 2013
Bullying is an action among school-aged children that is aggressive and unwanted which encompasses a power imbalance that could either be real or perceived. That is the reason why NoBullying.com, a product of Treze Ltd, is releasing today an updated extensive beginner's Guide to fighting bullying, titled Fighting Bullying 101.
According to the guide, Bullying can also involve adults which include bullying teachers. Teachers can either be the victims or the bully themselves.
The Guide includes the different kinds of bullying as well as when, where and how bullying happens. It also lists several ways to talk to children and adults about bullying. It also includes a detailed list of ways to report and prevent bullying in all its forms. It lists several signs parents should look out for to know if their child is a victim of bullying or the bully himself.
Macartan Mulligan, Co-Founder of NoBullying.com, said, "While it is quite a good thing that many people from different parts of the world are taking an interest in learning about cyber bullying, we at NoBullying.com look forward to the day where it is a thing of the past. We want to end this epidemic once and for all through education and kindness."
He added that parents and teachers should make a point to educate the younger generations about the sad outcome of bullying online and off line. According to Mulligan, it is quite imperative to press for more firm laws condemning all acts of bullying and harassment.
NoBullying.com features many pages dedicated to parents, teens, teachers, health professionals as well as posts related to cyber safety and the latest news about law making concerning curbing Bullying worldwide as well as inspirational Bullying Poems and Bullying Quotes.
The website makes a habit of updating its bullying statistics and cyberbullying statistics regularly because it is essential to understand how widespread the bullying epidemic is.
He also added that anyone suffering from bullying in any form or way can always reach out to the team of NoBullying and they will be given advice on how to stand up to bullying or protect themselves online.
The founders of the website hope that viewers can truly learn about bullying definition as well as school bullying and workplace bullying and put a serious effort to making it stop by education and caution and not by violence. NoBullying.com is not a mere website but an actual movement against bullying.