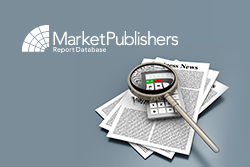 London, UK (PRWEB) December 11, 2013
The all natural drink and food industry has recently emerged as part of the clean label trend. All natural foods and drinks are deemed as a good alternative to the organic products and the products with 'free-from' labels on them. Many countries worldwide are soon poised to demonstrate considerable uptake, enhance investments in R&D projects, and also shift from artificial/synthetic ingredients towards all natural ingredients and products. The US, Germany and the UK are anticipated to experience the strongest growth in this regard. Above-average growth is likely to be registered in most emerging economies, particularly in Russia and China. Worldwide, the all natural food and drink market is estimated at approximately USD 64.1 billion as of 2013. The natural colours ingredients submarket is forecast to exhibit the strongest growth – just over 14% CAGR from 2013 to 2018.
There are numerous market participants that work on a global scale. These include, among others, General Mills, Nestle SA, Grupo Bimbo-A, Pilgrim's Pride, Hain Celestial Group, Archer-Daniels Midland, Bunge Ltd, Suedzucker Ag, Ingredion, Caravan Ingredients, Tyson Foods, and Kerry Group.
Insightful research report "The All Natural Food and Drink Market 2013-2023 - Clean Label Trends" worked out by Visiongain has been recently published by Market Publishers Ltd.
Report Details:
Title: The All Natural Food and Drink Market 2013-2023 - Clean Label Trends
Published: October, 2013
Pages: 182
Price: US$ 2,633.00
http://marketpublishers.com/report/food-beverage/all-natural-food-n-drink-market-2013-2023-clean-label-trends.html
The report provides an impartial overview of the worldwide market for all natural food and drink. It covers the historical and current industry performance, contains an in-depth analysis of the major submarkets, and examines the key geographical markets. The research study contains a thorough overview of the major forces driving and restraining the market growth, discloses supply and demand dynamics, delves into the competitive landscape, reviews the leading market participants, and contains a SWOT analysis and a value chain analysis. Additionally, the market future outlook through 2023 along with detailed sales projections and the evaluation of the market potential is available in the report.
Report Scope:

In-depth analysis of the world market for all natural food and drinks.
Comprehensive market assessment on the basis of geography and sub-markets.
Insights into the historical background of the industry.
Description of the current market state.
Snapshot of the top market trends.
Summary of the market drivers and restraints.
Retail sales statistics.
Production and consumption statistics.
Extensive country market analyses.
Evaluation of the competitive intensity.
Profiles of the major market participants.
Discussion of the market growth prospects.
Market future outlook through 2023.
SWOT analysis.
Value chain analysis.
Detailed sales forecasts.
More insightful research reports by the publisher can be found at Visiongain page.