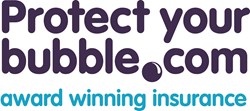 The holiday season has arrived, with of tidings of goodwill and malicious intent as shoppers start spending and hackers start stealing.
Atlanta, GA (PRWEB) December 11, 2013
The holiday season has arrived, with of tidings of goodwill and malicious intent as shoppers start spending and hackers start stealing.
Just last week, hackers swooped in to capture login information from over 2 million Twitter, Facebook, LinkedIn and Google accounts. Facebook accounted for over half of the compromised accounts and left victims vulnerable and uncertain about just how much information the hackers consumed, which is not a fun way to start the holiday season.
"Identity theft is a year-round threat that consumers are up against," says Stephen Ebbett, president of Protect Your Bubble. "The difference is consumers get busy, do extra shopping and tend to let their guard down during the holiday season, opening more doors for the bad guys to walk through."
Social media sites like Facebook and Twitter look like a bright, shiny doors wrapped in a ribbon to hackers searching for the largest bag of loot for their efforts. These sites have millions of users distributing delightful nuggets of personal information that hackers can use to ruin holiday cheer.
Think you're not at risk this season? This realistic simulation actually shows the type of information a hacker can find if they access a personal Facebook account: Protectyourprofile.org. It recently won a 2013 Marcom Gold Award for the realism of the experience.
While the simulation won't actually open a door for a hacker, some of these actions do heighten consumers' vulnerability:

Insecure passwords. Some of the most common passwords are: "password," "123456" and even "monkey." If you are using one of these, change it immediately. Make passwords at least 8 characters long, combining uppercase and lower case letters, numbers and symbols. Also, alternate passwords for different accounts. Using the same password on Facebook as your online banking is a huge risk. If you're unsure of a new password to create, try a random password generator tool.
Bogus Links to "Special Deals." Following your favorite brands in social media can be a smart way to stay on top of deals, but you have to make sure the deals are legit. Links are often shortened making it difficult to track the actual source without clicking on what could be a dangerous link. Play it safe by watching social media for promos, then going direct to the brand website to search for deals.
Fake shipping notices. Online criminals often send emails that look exactly like they're from FedEx, UPS, or the USPS. These phony emails include attachments about delivery status, which are actually viruses that can instantly infect your computer and steal your personal information. To track packages, use only the real tracking numbers provided by shipping companies in the initial email confirmation received right after ordering.
Fake charity requests. People are generally more giving during the holidays, which scammers know. Be aware of posts on Facebook asking for a charity donation. Never send money based on a Facebook post or message. If you get a request from a friend that seems out of character, be aware that their account may have been hacked and ask them directly rather than assuming it is a legitimate request.
Holiday greeting cards: It's never a good idea to click on a link in email, social media or on a website that you're unsure about. During the holidays, the temptation increases as digital holiday greeting cards come through, often looking like they're from someone you know. Be aware that ID thieves can share cute e-greeting cards that look festive too. To read a holiday card, go to the card company's website and enter the card number listed in the email to make sure it is from someone you know.
Identity thieves have an arsenal of technology and tools to help them steal personal information. In fact, every three seconds, someone in the United States becomes a victim of identity fraud, according to Javelin Strategy & Research 2013 Identity Fraud Report. This means over 5% of all U.S. adults were affected by identity theft in 2012.
"The best way to stay safe from ID thieves is to be aware of the many scams they use to infiltrate your personal data – online, in social media, and even in the store," says Ebbett. "It's up to each of us as consumers to pay attention and take preventative steps throughout the year and especially during the holidays."
Don't let thieves ruin your holiday cheer. Be aware of the most common ways ID thieves target holiday shoppers and protect yourself to keep them on the naughty list. For more information about identity theft protection, visit protectyourbubble.com.
Protect Your Bubble is a Fortune 500 backed insurance company specializing in gadget insurance, home gadget extended warranties, pet insurance, travel insurance, rental car insurance, renters insurance and ID theft protection. Protect Your Bubble offers insurance focused on protecting the things that matter to you and keeps the process simple and easy.
###