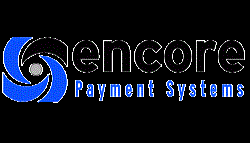 Addison, TX (PRWEB) December 14, 2013
As a small business influencer and leader in the payment industry, Encore Payment Systems understands merchants are in need of a good deal. December is the time of the year when small businesses bring out their best products at amazing prices, work overtime and all with a cheery holiday smile. Accordingly, for the month of December, Encore is offering a $250 rebate to all new merchants at point-of-sale on all leased processing terminals.
The rebate is applied monthly to all new accounts with qualifying new equipment leases signed up on or before December 31st, making this agreement accessible for merchants looking to change processing companies or upgrade their existing terminals. These business owners will have the opportunity to take advantage of the lowest prices during the first initial visit by an Encore sales representative and get on the right path toward increasing their bottom line with the limited time rebate.
Encore Payment Systems is dedicated to helping merchants grow in their business by supplying business owners with the top products and services such as: a membership to the exclusive Merchant Benefits Alliance program, customizable gift cards to create loyal customers and cash advances allowing merchants to reinvest back into their companies. The rebate program is one of many ways Encore partners with their merchants to be more than just an electronic payment systems provider.
About Encore Payment Systems
Encore Payment Systems was established for the purpose of providing electronic payment processing solutions and other value-added services to small and medium-sized merchants throughout the United States. Encore is a leader in the electronic payment processing field providing credit card, debit card, ATM card, gift card, prepaid card, EBT and check processing services. Encore maintains a sincere dedication to superior customer service and an honest and ethical approach to acquiring new customers. This vision has enabled Encore to become one of the fastest growing companies in the industry excelling in all aspects of merchant services. Encore Payment Systems is located at 3801 Arapaho Road, Addison, Texas 75001. Visit Encore Payment Systems online at http://www.EncorePS.com.