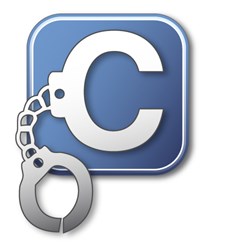 Kathryn Boortz is an extremely well-respected and effective criminal defense lawyer. Now, as a CriminalLaw.com partner, more people in Georgia will be able to find her and determine if she is the right attorney for their particular legal challenges
San Diego, CA (PRWEB) December 12, 2013
From Los Angeles to Tampa Bay and Phoenix to New York, CriminalLaw.com partners with law firms to offer detailed information on criminal defense lawyers in specific cities. Atlanta Criminal Defense Lawyer Kathryn Boortz has recently become a partner with CriminalLaw.com and is another highly qualified and experienced lawyer to utilize the geo-site approach.
These geo-specific sites include information about the attorneys' legal practice areas, biographies of the lawyers, on-site blogs and other resources that are tailored to particular cities and communities. Though each site at the portal includes standard features, attorney partners have the ability to customize the site for their particular practice. The growth of the company over the last several years indicates that their geo-specific focus is highly attractive to many defense lawyers from coast-to-coast.
Founder of CriminalLaw.com Michael Berg says, "When someone is arrested, they need a skilled lawyer immediately. By providing geo-specific sites with detailed information about local defense attorneys who are extremely accomplished, we want people to find the right lawyer as soon as possible. Searching for a lawyer on-line can be time consuming and inefficient. We aim to help the public cut through the on-line clutter and find local attorneys. Kathryn Boortz is an extremely well-respected and effective criminal defense lawyer. Now, as a CriminalLaw.com partner, more people in Georgia will be able to find her and determine if she is the right attorney for them." Berg adds that, "because of her experience and commitment to clients, there is a high-likelihood that she is the ideal lawyer for anyone arrested in the Atlanta metropolitan area." With years of experience in criminal defense in federal, state, and juvenile courts, Boortz has a background that supports Berg's point.
The attorney rating organization Avvo awards her with a perfect 10 rating, their highest score possible. In addition to garnering such professional accolades, Boortz is also a Georgia native who is deeply involved with her community and is often a featured speaker at local community and professional conferences. For instance, in September she spoke at the Georgia Society of CPAs Southside Chapter meeting on the topic of white collar crime. She will also be a featured speaker at the upcoming meeting of the Virginia Highlands-Morningside Parents Association on the topic of juvenile criminal defense.
As a former Assistant Public Defender for the Metro Conflict Defender's Office in Fulton County, Boortz has strong relationships with many other defense attorneys, prosecutors, judges, case workers and other resources throughout the federal, state and local justice systems. After serving as a public defender, she joined an extremely prestigious law firm in Atlanta before deciding to open her own legal practice. As a result of her success and her reputation as a candid and compassionate attorney, she has been featured in the Fulton County Daily Report and CBS Atlanta's Tough Questions segment. She was also selected for the prestigious 2011 Young Lawyers Division Leadership Academy.
Boortz's professional success was presaged by her academic success at the University of Georgia where she graduated with honors before attending the University of Georgia Law School. She is currently admitted to practice in all of Georgia's state courts, the Georgia Court of Appeals, the Georgia Supreme Court, and the United States District Court for the Northern District of Georgia. Though much of her practice has been focused on juvenile crime, white collar crime, and all areas of criminal defense, she has a particular interest in representing clients who are caught-up in the legal system for the first time. Boortz says, "I truly prioritize the needs of my clients and always try to create a strong relationship with them. Being arrested can be extremely traumatic. This is true for everyone but for those people who have been arrested for the first time in their lives, showing compassion and empathy are particularly important. I do my best to alleviate their fears and create a strong legal defense of their rights."
Combining Boortz's reputation and skill with CriminalLaw.com's resources, there is every reason to believe that the relationship will be most beneficial to Georgia residents who need to find a criminal defense lawyer quickly. Berg says, "Kathryn Boortz has wide experience and a history of success in a number of criminal defense areas. Whether someone is facing DUI charges, is suspected of embezzlement, or has been arrested on suspicion of a sex crime, Kathryn brings impressive professional credentials for their defense. But just as importantly, she brings the intangible characteristics that are so important: creativity and compassion. For so many reasons, CriminalLaw.com is proud to announce this partnership with Atlanta Criminal Defense Lawyer Kathryn Boortz."