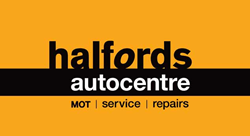 This guide shares some of the knowledge I have built up during 26 years with the Special Air Service.
(PRWEB UK) 12 December 2013
Halfords Autocentres has called in former SAS survival expert John 'Lofty' Wiseman to offer winter driving advice, following a recent study that revealed nearly half of UK motorists are fearful of driving in winter.
Wiseman, former SAS Sergeant Major and author of the SAS Survival Handbook, has worked with Halfords Autocentres' technical experts to create a Winter Survival Guide for motorists.
The winter driving advice guide is packed with invaluable information, including how to drive in snow, how to avoid aquaplaning and even tips for surviving icy encounters with in-laws.
Halfords Autocentres' Rory Carlin said: "By combining SAS survival tactics with our technical knowledge we have created the ultimate Winter Survival Guide – a handbook that arms drivers with all of the information they are likely to need, as well as some which we hope they won't, to help them stay save when driving in snow, ice and rain."
The Winter Survival Guide is free to download and contains 15 different chapters offering lots of winter driving tips, as well as good general advice on subjects such as first aid. There is also a series of accompanying films covering key chapters.
John 'Lofty' Wiseman commented: "This guide shares some of the knowledge I have built up during 26 years with the Special Air Service and – together with some sage advice from Halfords Autocentres – gives motorists the confidence to handle any situation they may encounter this winter."
Halfords Autocentres research highlighted a worrying number of situations that can arise during winter, where not knowing how to react could pose a real danger to road users. These include not knowing how to – assess whether water is too deep to drive through (68%), treat hypothermia (58%), help following an accident (48%) and overcome a skid (38%).
"Our survival guide and films are intended to tackle this knowledge-gap before the worst of the weather arrives whilst there is still time to prepare", added Rory Carlin. "However, it's also an invaluable glovebox companion that could be a lifesaver, so a copy should be kept in the car for reference in case it is needed."
The Winter Survival Guide is in an accessible, jargon-free format that makes for an easy yet informative read. It contains illustrations that help bring the content to life and, as well as lots of ice and snow driving tips, features a few more light-hearted entries that entertain as well as inform.
To read the winter driving safety tips in full, or download a copy of the free Winter Survival Guide visit: http://www.halfordsautocentres.com/webapp/wcs/stores/servlet/ACArticleDisplay?langId=-1&storeId=11602&catalogId=19255&categoryId=277810&articleId=1021921.
To watch the first film in Halfords Autocentre Survival Series - 'How to prepare' visit: http://www.youtube.com/watch?v=Rnt4l81BpPc&feature=c4-overview&list=UUthVAbT9bd9NpPh9ZselTGA.
ENDS
Media contacts:
Stuart Humphreys, Automotive PR Manager
T: 01527 513410, M: 07738 751930
E: stuart.humphreys(at)halfords(dot)co(dot)uk
Notes to editors
About John 'Lofty' Wiseman
John "Lofty" Wiseman served for 26 years with the Special Air Service and was their Chief Survival Instructor. He saw active service worldwide, in every theatre of operations and became Sergeant Major, B Squadron (Sabre Sqn) 22 SAS - setting up the Counter Hi-Jack team and training the first members of the US Green Berets to return to the USA to form the famous Delta Force (US Special Forces). Lofty also ran the famed SAS Selection Course, deciding who was fit to join the Regiment.
As the survival instructor to the SAS – Lofty's mission was to ensure that each and every member of the regiment had the necessary survival skills to carry out arduous operations in all parts of the world. Whether cut off on a misty hillside, lost in jungle or stranded in the Arctic, the problems of survival are the same for both soldier and civilian. They have to assess, act and get back to safety – and in these situations knowledge is a powerful ally.
Winter Survival Guide Contents
1) Planning & Preparation, 2) Equipment, 3)How to prevent aquaplaning, 4)How to ford deep water, 5) How to escape from a sinking car, 6) How to drive in wintery conditions, 7) How to avoid a skid, 8) How to avoid slips when walking, 9) How to get out of deep snow, 10) How to recognise & treat hypothermia, 11) How to attract attention and raise the alarm, 12) How to survive a traffic jam, 13) How to give first aid following a collision, 14) How to sleep in your car, 15) How to survive Christmas with the in-laws.
About Halfords Autocentres
Halfords Autocentres is a leading independent MOT, car service, repair and tyre garage network. It employs highly-trained ATA accredited technicians and uses the latest in vehicle diagnostic equipment in over 295 sites – which is expanding monthly - to deliver dealership quality work at affordable prices.
Employing independent experts means it is able to service, repair and maintain any make or model of car in line with the manufacturer's standards, whilst offering a local price match promise and peace of mind in the form of a minimum guarantee of 12 months or 12,000 miles on work carried out. (See website for terms and conditions)
The Halfords Autocentres name may be a recent addition to the Halfords Group, but its heritage spans more than three decades, and it serves over 750,000 customers every year - with more than 8 out of 10 of them being happy to recommend us to their friends.
http://www.halfordsautocentres.com/
Winter Inspection
Halfords Autocentres offer a Winter Inspection from £12.95 that includes: Anti-freeze, Cooling system, Battery, Starter & Charging, Ancillary Drive Belts, Lights, Wiper Blades, Windscreen Washer Additive, Tyres, Air Con and Oil. For £29.95 Halfords Autocentres offers the above plus an Optional Duxback Glass Treatment (worth £24.95) which helps disperse water and reduces the formation of ice on windscreens.