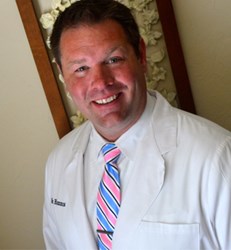 Working to improve the health of the people of Frisco, TX
Frisco, TX (PRWEB) December 16, 2013
Internet marketing expert, Dr. Mike Hamilton, has recently announced that Inception Chiropractic Websites has completed construction of a new high end website for Frisco, TX chiropractor doctor Kyle Hammes.
When contacted at his office, Kyle Hammes D.C. said, "One of our goals at Hammes Chiropractic is to reach out to the people of our community. It's easy to get caught up in our day to day work, but we also know that it's important to spend time working with and educating the many people of our community that need help."
Dr. Hammes went on to say, "It's unfortunate that there are so many people that have never experienced chiropractic care. They simply don't realize that many of the symptomatic issues they face can be influenced by care we provide. Our hope with this website is that we can help to show teach the people of Frisco that they have more than one option for health care. The more educated the public is about the choices they have the better final health care outcomes they will see."
Dr. Mike Hamilton from Inception Websites added, "Dr. Hammes and his team are a great example of the type of clients that we want to work with at Inception Websites. We are selective about the clients that we work with and expect to see great things from this partnership."
To learn more about the services offered at Hammes Chiropractic please visit the website by clicking this link: http://www.chiropracticfrisco.com.
You can also learn more about the team at Inception Chiropractic Websites by visiting Hamilton's website at http://www.Inception-Chiropractic-Websites.com. Dr. Hamilton and his wife Dr. Aimee Hamilton work each day to help chiropractors across the country reach the people that need them.