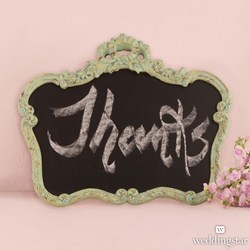 We know that weddings today are all about unique flair -- and we want our brides to be able to make their dream weddings come true...
Dunmore, Alberta (PRWEB) December 12, 2013
Weddingstar Inc. has worked hard to ensure their reputation of 'Putting the Wow in Weddings.' With over 30 years of experience in the wedding world, they're constantly on the watch for new inspirations. With an eye on the trends and always on the cutting edge of wedding décor, they've kept their reputation strong with their imaginative in-house design team and celebrated partnership collaborations. With a new year approaching, Weddingstar has once more re-imagined what wedding accessories are all about with the release of their new 2014 wedding décor and look that are geared towards inspiration.
Adding to their array of accessories to help any couple create their dream wedding, the new additions of their 2014 collection expand on their imaginative designs and include everything from vases to jewelry. Among the most notable new additions are their vintage inspired accessories that are perfect for every type of bride from rustic to glam. As the antique craze continues and begins to transform into a wedding staple, Weddingstar's new "Couture Brooch Bridal Bouquet" and "Antiqued Battenburg Lace Parasol" meet the demand of brides to include the latest wedding trends in their celebrations, while still giving them a unique option. Full of old world charm, these two brand new additions stand out just as much for their beauty as for their innovation.
As Weddingstar's design team elaborates, "We know that weddings today are all about unique flair – and we wanted our brides to be able to to make their dreams weddings come true, but not with a fairytale budget. That's why we worked tirelessly this year to create new products that shine, but are still in line with our motto of quality and affordability. With a brand new look in our magazine and website, we couldn't be more thrilled to see what 2014 will bring."
Alongside their new antique inspired additions, Weddingstar has also made sure their on trend and giving brides what they want with the release of brand new chalkboard designs and more customizable products that allow couples to personalize their selections for a one of a kind look. With their new wooden and fabric pennants couples can make a DIY statement almost effortlessly. For even more of homespun look, the brand new "Ornate Vintage Framed Chalkboard" is perfect. With an antiqued frame and baroque design, it's suitable for everything from a welcome sign to a photo prop. Plus, with new lifestyle shots to accompany them, any couple will have their imagination sparked as they explore all the new ideas, inspirations and pieces of Weddingstar's 2014 collection.
Weddingstar Inc. is one of the world's leading designers, manufactures and retailers of wedding decorations and accessories. Dedicated to providing quality service to brides around the globe, Weddingstar ships to over 70 countries worldwide with distribution points in Europe, North America, Australia and Russia. Featuring an ever-expanding selection of bridal accessories with over 3,000 different product offerings, Weddingstar is a one stop destination for every wedding need. With 30 years of experience in the wedding industry, and having received numerous business awards, Weddingstar has earned a reputation as the source for 'Putting the Wow into Weddings.' For more information please visit our homepage, http://www.weddingstar.com.