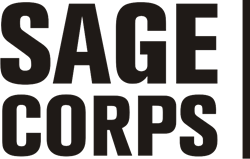 "Sage Corps gave me a once in a lifetime experience in an incredible country with a rich culture and a vibrant history."— Shaun LeeThe Wharton School University of Pennsylvania
Chicago, IL (PRWEB) December 13, 2013
Matt Meltzer, a newly-minted litigation partner at Kirkland & Ellis LLP, recently left the Chicago-based law firm to pursue his startup business. The venture, Sage Corps, sends small groups of elite college and graduate students to collaborate with CEOs of foreign tech startups for the summer. The 2014 Sage Corps class will spend eight weeks in Buenos Aires, Tel Aviv, or Hong Kong.
Last summer, students from UPENN, Dartmouth, Northwestern, and Washington University represented Sage Corps' inaugural class in Buenos Aires. The students worked alongside Argentine CEOs to build marketing campaigns, conduct market research, develop and improve business models, and create investor pitches. After work, the students attended tech conferences, networking events, and demo days. Sage Corps also set up home-stays with local families and social activities for its students. Finally, Sage Corps assigned each student a "Sage" -- a successful young business leader in the United States who provided career advice and job contacts.
About Matt Meltzer
As a senior at UPENN in 2003, Meltzer was supposed to accept a high-paying job at a Fortune 500 company. At one interview, a corporate executive asked Meltzer what he planned to do if the company hired another applicant. "I told him that I would hop a flight down to Ecuador. He looked down for a minute, hesitated, and then offered me a job on the spot. He said, 'I'll let you decide. I know what I would do,'" recalled Meltzer.
Five days later, Meltzer tried calling the executive to thank him, but the card he purchased did not work on the pay phone in Quito, Ecuador. "I had no idea how trading a corporate job for some time abroad would impact my career, and my life, but it made sense to me."
From South America, Meltzer returned to Chicago to attend Northwestern law school. After graduating in 2007, he leveraged his Spanish language ability to develop a niche litigation practice at Kirkland & Ellis representing Latin American companies.
Through Sage Corps, Meltzer hopes to persuade more students to skip the traditional corporate path for a summer. In fact, two members of the 2013 class already landed jobs after impressing recruiters with their unique summer work experience.