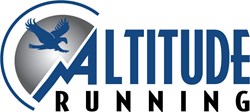 Fort Collins, Colorado (PRWEB) December 12, 2013
Christmas is a time to be thankful for all that we have and to share our blessings with others. Altitude Running, a specialty running store in Fort Collins, Colorado, recognizes the needs of the community and has partnered with The Christmas Tree Project in order to share blessings with families in northern Colorado.
What started out as a simple tree donation on Craigslist for David and Michelle Fein has turned into a statewide effort managed by a volunteer team of over 15 dedicated individuals in Colorado Springs. Since their beginning in 2010, TCTP has given away more than 800 fully decorated Christmas trees, 7,000 ornaments and 1,000 candy canes to families that wouldn't have had one otherwise.
Altitude Running is currently reaching out to community organizations and individuals to take requests for Christmas trees and decorations for those in the Fort Collins area who cannot afford them. If you know of any families who may be interested, please contact Logan, our community outreach coordinator, at (214) 649-9466. The tree and decorations can be delivered or picked up at the store at 150 E Harmony Road in Fort Collins. In addition, if you know anyone who would like to volunteer or donate a tree, the store is accepting donations until December 22nd.
Please help in spreading Christmas joy to all of Fort Collins. If you have any questions feel free to call store owner, Jeff Carney at (303) 887-5459 or visit Altitude Running at 150 E. Harmony Road. For more information you can also visit The Christmas Tree Project's website at http://www.thechristmastreeproject.org.