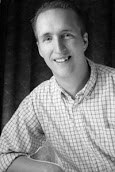 Today is a Great Day to Improve Your Health in Cedar Park
Cedar Park, TX (PRWEB) December 13, 2013
Internet marketing expert, Dr. Mike Hamilton, has recently announced that Inception Chiropractic Websites has finished construction of an educational website for Cedar Park chiropractor Jonathon Guymon.
When contacted at his office, Jonathon Guymon D.C. said, "We started our office Gateway to Wellness to improve the health of the people of Cedar Park. We get very busy each week and it can be difficult to reach out to the people of our community with educational materials. Our new system will allow us to communicate with patients in written and video format. We think this is a big step forward in our attempt to reach more people."
Dr. Guymon went on to say, "There are thousands of people in our area that have never been to a chiropractor. Most simply have never had chiropractic care explained to them, and they don't realize that many of the conditions that they have can be helped. An educated patient is a patient that is going to see the best long term results. We believe our new website will be the perfect vehicle to help make this happen."
Dr. Mike Hamilton from Inception Websites added, "Dr. Guymon and his team are a shining example of the type of clients we choose to work with at Inception. If we are going to use our skills to promote a chiropractic office we want to make sure we believe in the office we are working with."
To learn more about the services offered at Gateway to Wellness please visit the website by clicking this link: http://www.g2wchiropractic.com.
You can also learn more about the team at Inception Chiropractic Websites by visiting Hamilton's website at http://www.Inception-Chiropractic-Websites.com. Dr. Hamilton and his wife Dr. Aimee Hamilton work each day to help chiropractors across the country reach the people that need them.