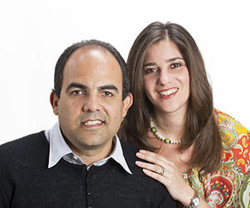 For every marriage saved and family restored, the earth is replenished and once again promised to become a fruitful joy-filled experience.
Miami, FL (PRWEB) December 13, 2013
Save Your Marriage released a new video describing its business and best industry practices recently. The video is meant to describe the business and industry best practices for Marriage Counseling Miami and Marriage Counselor Miami.
Save Your Marriage is a non-profit organization and cutting-edge counselling program founded by Dr. Joaquin and Yvette Molina. The Save Your Marriage program core is practical advice and counseling from some of the world's best and most experienced teachers. Dr. Joaquin & Yvette Molina founded Save Your Marriage with a vision to reach out to people everywhere who are suffering the painful reality of separation, divorce and broken marriage.
Successful Marriages are not a matter of good chance or a luck of the draw, but the result of careful attention to very important steps taken in the right direction. For this reason, basic "instruction" of marriage forms the basis of real success and allows couples to avoid side stepping into the polar opposite result of "destruction."
Every month Save your Marriage publishes the S.Y.M. Newsletter, with great insight and information containing articles, practical advice, and words of wisdom to encourage and help men and women cultivate strong healthy marriages. In addition to S.Y.M. resources, they will also provide materials and event information from our partners and affiliates. Through this newsletter you can ask questions and seek the advice you need to address a particular situation and receive precise details to your specific marital problems.
So if you need a marriage counseling or counselor in Miami, call Save Your Marriage now at phone number (305) 552-0049 or you can also visit them at their website at http://www.saveyourmarriage.org.