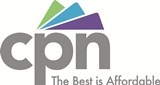 Merchants should always be keeping an eye out for changes in the way their customers pay for goods and services.
Phoenix, AZ (PRWEB) December 13, 2013
CPN USA, a nationwide credit card processing company, today announced a list of merchant services trends that may be encountered by small business owners in 2014. Over the coming year, changes in technology, consumer behavior, and compliance requirements are expected to have an impact on the dynamic landscape of card authorization.
"Merchants should always be keeping an eye out for changes in the way their customers make payments," said Patrick Hare, Digital Marketing Manager at CPN. "For example, in 2014 we expect more consumers to be using debit cards, and this is a huge opportunity for business owners to save money on processing fees. In some cases, the addition of a small credit card terminal accessory like a PIN pad could save a small shop hundreds of dollars every month."
Some of CPN's anticipated credit card processing trends for 2014 include:

Increased use of prepaid debit cards. Government agencies, fast food restaurants, and benefit programs are ditching printed checks and issuing direct deposits to checking accounts or prepaid cards. Many elderly and low income people, who never previously had a debit card, will now be presenting one when shopping.
Cheaper POS Equipment and Software. Point of sale software is often included at no charge with newer tablet-based credit card swiping equipment. Business owners who did not previously take cards may be attracted to POS solutions that offer free or reduced-price software and equipment. The danger is that many DIY POS systems are tied to a single processor at a relatively high fixed rate.
More EMV (Smart Card) Acceptance. "Chip and PIN" style card use is trickling down from world travelers (who need the cards for use at ATMs and automated kiosks overseas) to ordinary people. The shiny contact chip on these cards is becoming something of a status symbol. When upgrading credit card and POS equipment, make sure it includes EMV capabilities.
Greater Security Responsibilities. New Payment Card Industry (PCI) requirements for 2014 mandate that merchants must implement stronger passwords, tighter control over credit card data, and greater fraud awareness for anyone who interacts with payment cards. You may need to educate cashiers, waitresses, and your IT staff to avoid liability for data breaches and the theft of cardholder information.
Many business owners may see 2014 as the year their current credit card processing contracts expire. Companies with a processing history may be eligible for reduced rates and upgraded equipment. "In the months leading up to the end of your credit card processing contract, you may be able to find lower rates for the type of cards you accept, get new terminals, and lock in big savings just by shopping around," said Hare. "However, you want to review your current contract to ensure that it does not automatically renew if no notice of termination is given. You also want to be sure you aren't saddled with any early termination fees if you switch too early."
About CPN USA:
CPN offers nationwide credit card processing and merchant account services. Headquartered in Phoenix, Arizona, CPN has in-person representatives in cities around the US. CPN USA features a savings model based around a low-risk portfolio of clients who have a reduced exposure to credit card fraud and chargebacks. To qualify for discounted rates on merchant services, please visit CPNUSA.com or call 1-800-750-7544.