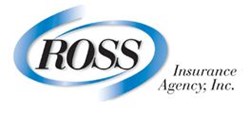 A home inventory list is an important piece of documentation to have as a homeowner.
Holyoke, MA (PRWEB) January 02, 2014
Ross Insurance, a Massachusetts-based independent insurance agency, extends its professional advice to homeowners who have received new valuables and gifts over the holidays. The agency recommends that homeowners take the time to create a home inventory list.
The National Retail Federation predicted that 2013 holiday sales would rise 3.9% to $602.1 billion. With such a large sum of money spent on valuables during this time of year, it is important to protect them. Aside from coverage, a home inventory list will serve as an aid.
A comprehensive inventory list will include a thorough description of the item, including information such as the make, model, value, serial number, place of purchase, and purchase date. Having a receipt or photograph on hand is also helpful.
Ross Insurance realizes that homeowners often need guidance when putting this list together. To help, the agency outlines three simple ways to get started:
Microsoft Excel
Creating a list on this easy-to-use spreadsheet program is a great way to keep track of items and their descriptions. Start in one room of the house and take note of items, from most valuable to least. This list can be organized by room, item category, price, or whichever way makes the most sense for the individual. Once the list is complete, it is important to back-up the document onto a hard drive to avoid deletion or loss.
Electronic Apps
For the tech savvy soul, there are home inventory apps to take advantage of. Instead of excess receipts and documents, go digital. These apps allow users to do it all - from sorting by category to taking personal photos and marking specific items with tags. Apps to look into include: MyStuff2 Lite, Visual Inventory, MyHome Lite, and Inventory Buddy.
Video Camera
For individuals who think this type of documentation takes too much time and effort, the agency has a solution. Ross Insurance recommends, at minimum, taking a video camera and slowly walking through the house to document what is there. Individuals should have another person walking alongside them, opening closets, drawers, etc. By doing so, this video will at least serve as a reminder. It may help homeowners remember what they have in their home in the event of a total loss.
A home inventory list is an important piece of documentation to have as a homeowner. In the event that a person must file a claim on his or her home insurance, this list may help settle an insurance claim faster, may offer proof of possession, and can provide the accurate replacement cost. This list will certainly make life easier after experiencing theft, loss, or damage.
Massachusetts residents who have questions about creating a home inventory list or their home insurance policy should contact Ross Insurance. The agency is happy to speak with those who are looking for guidance during this time. Dial 888-707-9530 or visit the agency's website.
About Ross Insurance Agency:
Proudly located in Holyoke, Massachusetts, Ross Insurance Agency is dedicated to serving the insurance needs of local individuals, families and businesses. Since 1925, Ross has been committed to fostering a positive reputation for their agency; striving to emerge as a leading coverage provider, above all other Massachusetts insurance companies. Ross specializes in providing superior Auto, Home, Business, Group and Massachusetts life insurance to residents across the state; in addition to various specialty insurance solutions.