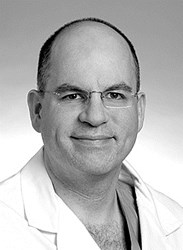 "This procedure is a good option for patients who are at high risk or who cannot undergo open-chest surgery, yet have severe symptomatic aortic stenosis and are in critical need of a valve replacement," says Mauricio Garrido, M.D.
Abington, PA (PRWEB) December 12, 2013
Abington Health's Heart and Vascular Institute is now offering an aortic valve replacement option for patients who are unable to undergo open heart surgery.
This procedure uses a catheter-based delivery system to place an expandable heart valve into the body. It doesn't require open-chest surgery and is done while the heart is still beating, eliminating the need for the patient to be connected to a heart/lung machine. This procedure is called transcatheter aortic valve replacement or TAVR.
During the TAVR procedure, a replacement heart valve is inserted either through a small cut in the leg and advanced to the heart, or through a small cut between the ribs and inserted through the Apex, or tip, of the heart.
"This procedure is a good option for patients who are high risk or who cannot undergo open-chest surgery, yet have severe symptomatic aortic valve stenosis and are in critical need of an aortic valve replacement," says Mauricio Garrido, M.D., cardiothoracic surgeon, Abington Memorial Hospital. "TAVR enables us to replace a patient's diseased valve without open-chest surgery and without stopping the patient's heart. It's a new option that could extend the lives of patients with aortic stenosis, and we are pleased to be able to offer it to our patients."
The expandable valve being used in the TAVR procedure is the Edwards SAPIEN Transcatheter Heart Valve, which was first approved by the FDA in November 2011.
At Abington Health, a multi-disciplinary Heart Team has been established to offer TAVR procedures to the Abington and neighboring communities. The partnership between the cardiothoracic surgeon, the interventional cardiologist, the echocardiographer and the anesthesiologist is critically important.
"Surgery, cardiology and anesthesia work closely together to manage each patient's individual care," says Garrido.
Who is a candidate?
"In general, candidates for TAVR are those patients who cannot safely undergo open heart surgery. Yet they must also be well enough to realize the expected benefit from fixing their aortic stenosis using the catheter-based approach," says Bruce Klugherz, M.D., director, Catheterization Lab. "In other words, candidates must be considered high risk for open heart surgery, but stable enough to undergo TAVR. Once potential candidates for TAVR are identified, they undergo a series of tests to confirm that their anatomy is suitable, and they are evaluated by several members of the multi-disciplinary heart team."
Benefits vs. Risks
No medical treatments prevent or delay the disease process of aortic valve stenosis and studies show that without treatment, 50 percent of patients with severe aortic stenosis will not survive more than two years after onset of symptoms.
TAVR provides an option for patients who are not likely to withstand an open-chest procedure. TAVR does involve general anesthesia and placement of the valve is associated with risks such as damage to the artery used for insertion of the valve, major bleeding and other life-threatening or serious events such as stroke or death. In addition, long term durability of the Edwards Sapien Transcatheter Heart Valve is still being investigated.
"For some, TAVR is a viable choice--despite the risks--as it can relieve symptoms and extend life," says Klugherz.
If you or a loved one suffers from aortic stenosis, ask your doctor about TAVR. For more information, please call 215-481-4100 or visit http://www.amh.org/heart.
About Abington Memorial Hospital
Abington Memorial Hospital is a 665-bed, acute care teaching hospital with a medical staff of more than 900 physicians and more than 5,500 employees. These professionals provide medical care and health services to residents of Bucks, Montgomery and Philadelphia counties.
A regional provider, Abington Memorial Hospital has the only Level II accredited trauma center in Montgomery County and offers highly specialized services in cardiac care, cancer care, neurosciences, orthopaedics and maternal/child health.
###