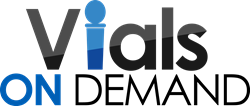 We are excited by the new Illinois law going into effect next year as we are able to reach a greater amount of clients who may not be familiar with all the fun and exciting ways that individuals can enjoy and store marijuana
Commerce, CA (PRWEB) December 17, 2013
Just late this year, Governor Pat Quinn signed the Compassionate Use of Medical Cannabis Act which allows physicians to recommend the therapeutic use of medical marijuana to patients who are under the doctors' care for at least one of 33 qualifying medical conditions. This law is scheduled to go into effect on January 1, 2014 and is designed to protect both the physician and patient from being arrested or prosecuted for engaging in the medical use of marijuana in compliance with the law. Qualifying patients are able to obtain up to 2 ½ ounces of medical marijuana every two weeks from one of the 60 state regulated dispensaries that are scheduled to open beginning next year.
With the opening of these new facilities, a new market also opens up for dispensary suppliers. Most if not all dispensaries, in other states, do not just carry marijuana plants, rather they try to sell other marijuana related products such as bongs, containers, wraps, rolling papers, vaporizers and other accessories. Sure smoke shops in Illinois have been carrying smoking supplies such as bongs for years, but the Compassionate Use of Medical Cannabis Act opens up other avenues of products that many consumers haven't seen.
A well known national dispensary supplier plans to enter into the Illinois market come next year and provide these innovative products to both consumers and dispensaries alike. Vials on Demand has been around for years and offers its customers a wide selection in marijuana accessories and vials. Although the company does not plan to open a physical shop in the State, the company does ship to residents of Illinois via their California warehouse and offers great deals on shipping. A company spokesperson stated "We are excited by the new Illinois law going into effect next year as we are able to reach a greater amount of clients who may not be familiar with all the fun and exciting ways that individuals can enjoy and store marijuana".
What this company spokesperson is referring to is to the products that cater to the non-flower form of marijuana. Marijuana is not just limited to its cannabis form; rather dispensaries also carry marijuana edibles, concentrates, topical, and seeds. Likewise, suppliers like Vials on Demand have jumped at the chance to provide users of tools such as dabber wands or hooks that aid those who prefer using the concentrate form known as dabs. These wands help the user safely apply the concentrated medication onto pipes, skillets, nails or vaporizers. "Our company aims to provide only those lawful marijuana users and retailers with quality accessories and vials," said the company spokesperson. Adding further, "we want to make sure that marijuana use is done in a safe and shameless manner, and that is why we offer vials that have pop-tops or reversible safety caps. Marijuana use should be treated like any other medication you receive at your local pharmacy as it is recognized as aiding people who have certain medical conditions."
So gear up Illinois dispensaries and medical marijuana patients, marijuana products are available for your use and enjoyment. No longer will you need to hide the fact that you use marijuana to help cope with your medical condition. But just in case you do want to hide it, Vials on Demand also sells inconspicuous stash cans!