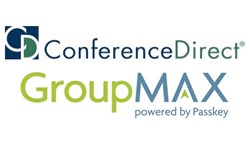 Over the past 10+ years that ConferenceDirect has leveraged GroupMAX in the support of our customers, the continued advancements Passkey has made have allowed us to add more and more value to our customers.
Waltham, MA and Los Angeles, CA (PRWEB) December 12, 2013
ConferenceDirect, a leading event management company, today announced that it is partnering with Passkey to offer best-in-class housing services to the Los Angeles Tourism and Convention Board ("LA Tourism") and their events.
"LA Tourism attracts a wide range of events to the Los Angeles area and is on track to host more than 42 million visitors in 2013. Offering the highest red carpet service levels to our meeting clients is in our DNA. The combination of ConferenceDirect's unparalleled event services expertise and Passkey's GroupMAX™ hotel booking technology, a system we have been working with for the past few months, will play an important role in taking our event experiences to the next level," said Bryan Churchill, vice president of hotel sales for LA Tourism.
Key components of the service offering that ConferenceDirect will provide to LA Tourism, and critical aspects of event success, are the ability to manage the hotel booking needs of meeting planners and event attendees efficiently and seamlessly and effectively market what the event and local hotel community has to offer. Building on its long-standing relationship with Passkey, ConferenceDirect is ideally positioned to offer LA Tourism's clients an unmatched platform for making and managing hotel reservations.
GroupMAX is the industry's leading online hotel booking solution and will enable ConferenceDirect and LA Tourism to:

Maximize hotel room block pickup
Reduce attrition exposure
Increase attendee satisfaction
Access real-time reservation information
Deliver more value to hotel partners and local economy
"Over the past 10+ years that ConferenceDirect has leveraged GroupMAX in the support of our customers, the continued advancements Passkey has made have allowed us to add more and more value to our customers in the form of better attendee engagement, attrition avoidance, more effective marketing and messaging" remarks Adam M. Briggs, vice president of housing and registration for ConferenceDirect. "Not only does it make the job of meeting organizers much easier, but it makes for happier attendees, more satisfied hotel partners, and delivers huge economic value to the destination and their customers. All of these reasons make this an easy decision for all parties involved."
A great deal of potential for delivering better value to hotel partners and the city stems from GroupMAX's recently re-designed booking engine, which weaves revenue generation opportunities into every step of the hotel reservation process.
In addition to maximizing the potential for room upgrades and extended stay offers, events will be able to promote activities such as local festivals, sporting events or attractions such as museums and venues to drive more economic value to the city and surrounding area.
"This is a great partnership for all parties involved," comments Greg Pesik, CEO and president of Passkey. "ConferenceDirect is a skilled provider of full-service event management and will leverage GroupMAX in so many ways that will benefit LA Tourism. As a destination, Los Angeles has enormous potential to really cash in on the most recent developmental efforts that went into the new booking websites."
About ConferenceDirect
Based in Los Angeles, California, ConferenceDirect is a full service meeting solutions company specializing in Site Selection/Contract Negotiation, Conference Management, Housing, Registration, Mobile Apps and Strategic Meetings Management. ConferenceDirect provides its expertise to more than 2100 customers supported by 325 Associates. For more information, visit ConferenceDirect at http://www.conferencedirect.com.
About LA Tourism
The Los Angeles Tourism & Convention Board is the official tourism sales and marketing organization for Los Angeles and works to grow the volume of global leisure and business visitors to the LA area for the economic benefit of the community. For more information, visit the official visitor information website of Los Angeles at http://www.discoverLosAngeles.com, http://www.facebook.com/LosAngelesFan or go to Twitter @discoverLA.
About Passkey International, Inc.
Passkey (http://www.passkey.com) is the travel industry's leading hotel booking technology for meetings and events. The Company's cloud-based platform, GroupMAX, is used by thousands of hotels, destinations and meeting planners worldwide to manage the hotel accommodation process for events of every size. At the heart of GroupMAX is the ability for group guests to book their hotel rooms online in event-specific booking websites while enjoying multiple stay and upgrade options. With offices in the US, the UK and Singapore, the Passkey global network now includes over 90% of major US and UK Convention and Visitors Bureaus, as well as a wide range of hotels, casinos, resorts, meeting planners, corporations and meeting management companies.