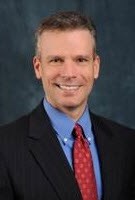 Some people think only about themselves after an accident.
LAKELAND, FLORIDA (PRWEB) December 12, 2013
The driver of a white Chevy Malibu fled on foot after crashing his car into a semi truck Tuesday, leaving a woman injured reported The Ledger. Tampa injury lawyer KC Williams says all drivers should be ready to take action when a hit and run occurs.
The driver careened through an intersection and ran into the semi in the early morning, causing the truck to jackknife according to The Ledger (12.04.2013). When the vehicles came to a halt the driver abandoned the scene on foot and fled, leaving behind his badly injured passenger.
Police are looking for the driver, described as a thin black man with short hair. Williams, who founded the Williams Law Association to help accident victims, says that it is illegal to flee the scene of an accident and yet it remains shockingly common.
"Some people think only about themselves after an accident," Williams said. "Leaving the scene of an accident you were involved in is illegal no matter the circumstances. Unless your life is in danger you have a duty to wait for police to arrive."
Williams says that hit and runs affect all drivers, not just those involved in the accident.
"Our roads are safe only because we have laws that hold reckless drivers accountable," he said. "A driver who thinks they can simply run away is a danger to others. They're an outlaw."
But the Malibu driver is unlikely to stay free for long, according to Williams.
"The police got his license plate and can check the registration," he said. "It looks like the passenger is too badly hurt to give any information, but there's a reward offered. Someone will turn him in."
About KC Williams:
KC Williams III is the founder and managing partner of Williams Law Association, P.A. He has spent his entire career helping individuals and businesses get fair payment from insurance companies – whether from disasters, accidents and injuries, or medical malpractice. He can be contacted at:
Williams Law Association, P.A.
1715 West Cleveland Street
Tampa, FL 33606
877-892-7782