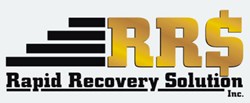 Bohemia, NY (PRWEB) December 12, 2013
Rapid Recovery Solution, Inc. applauds the federal government for instituting consumer protections against deposit advance loans.
According to a December 7 article from The Christian Science Monitor titled "The Bad Business of Payday Loans," the days of banks lending quick cash to desperate consumers are numbered. Deposit advance loans are legitimate alternatives to black market advances from loan sharks, but are equally dangerous. Banks lend funds to existing customers against future paychecks and withdraw the money when the deposit occurs. However, the accompanying interest is often so high – upwards of 120 percent – that a vicious cycle of debt ensues.
New federal regulations now "require banks to moderate the fees and interest on their loans to avoid increasing the chances of default and, equally importantly, refrain from lending when consumers show patterns of delinquency," according to the Christian Science Monitor piece. Aside from protecting borrowers from excessive fees, these laws are intended to safeguard banks and the overall economy form unfulfilled loans.
John Monderine, CEO of Rapid Recovery Solution, weighs in. "Consumer and commercial collection agencies frequently warn cash-strapped consumers about payday loans. They buy into the misguided belief that because financial institutions distribute them they are inherently safe. In reality, they are extremely hazardous and push many consumers into deeper into debt." Monderine continues. "It's encouraging to see the government step in and regulate this risky practice. Exorbitant interest fees must be controlled, and only consumers in sound financial standing should be deemed safe to borrow."
Founded in 2006, Rapid Recovery Solution, Inc. is headquartered at the highest point of beautiful Long Island. Rapid Recovery Collection Agency is committed to recovering your funds. We believe that every debtor has the ability to pay if motivated correctly. We DO NOT alienate the debtors; we attempt to align with them and offer a number of ways to resolve not only your debt but also all their debts.
###