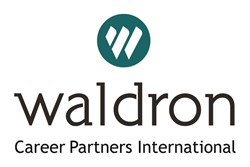 Seattle, WA (PRWEB) December 12, 2013
Waldron, the Seattle office of Career Partners International, is excited to share "Bold New World: The New Philanthropy and Its Imperatives," authored by John Keeney, founding editor of Fast Thinking magazine.
Waldron, the consulting partner strategic leaders choose to help attract, engage and inspire effective leaders, possesses a strong commitment to the philanthropic sector. The firm often works with social enterprises to identify, attract and integrate the leaders required to advance their mission. Waldron partnered with Keeney to develop the essay to explore the leadership and talent needs of these social enterprises and the larger social sector.
"Bold New World" aims to spark discussion about social sector needs by diving into what expert authors, surveys, and personal experiences have revealed to Keeney in his many years of discovery in the social sector.
Features of the essay include:

Social sector needs
The evolution of philanthropy
Impact investing
Future leadership and the future of the social sector
Tom Waldron, Founder and CEO of Waldron, believes this essay is an important step in understanding the needs of social sector leadership and innovation. "The essay provokes conversations that the social sector is missing, but needs to flourish," said Waldron. "Keeney examines topics leaders in the social sector are thinking about, touching on questions that many people are either too afraid to ask, or don't know where to begin in answering. This essay has the potential to prompt the discussions we need for this sector."
To download the first and second chapters and view consecutive installments as they are released, visit Waldron's Knowledge Center at http://www.waldronhr.com/index.php/social-enterprises/knowledge-center.
About the Author, John Keeney
As founding editor of Fast Thinking magazine, John Keeney developed a passion for social innovation decades ago. Over the years, John has worked in publishing and media for multinationals and government.
About Waldron
Founded in 1982, Waldron (http://www.waldronhr.com) is the consulting partner strategic leaders choose to help attract, engage, and inspire effective leaders. Waldron provides a unique combination of executive search, leadership development and career transition services across sectors and industries. Our passion is helping people and organizations realize their full potential and increase their impact. Waldron is proud to be a Certified B Corporation™ and the Seattle office of Career Partners International.
About Career Partners International
Established in 1987, Career Partners International is one of the world's largest and most successful global providers of talent management solutions. Organizations of all sizes and industries turn to Career Partners International to successfully assess, engage, develop and transition talent using the expertise of over 1600 highly experienced professionals in the areas of assessment, executive coaching, leader development and outplacement. With more than 200 offices in over 45 countries around the world, Career Partners International assures that its clients have local experts with global reach in talent development, career management, executive coaching, outplacement and career transition services. Additional information can be found by visiting http://www.cpiworld.com.