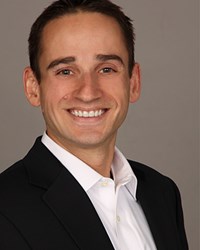 Marietta, GA (PRWEB) December 12, 2013
Abacus Solutions is increasing the breadth of its customer focused cloud solutions and has added IT strategist and cloud specialist Aaron Meyers to its executive team. Aaron's role as Managing Principal of IT Transformation and Cloud Computing will be to work with CIOs and CEOs on creating business-aligned hybrid cloud strategies and solutions that create the efficiency, flexibility, and security to meet the increasing digital demands of today's marketplace.
Abacus CEO Patrick Hiller says Meyers is the perfect fit to help Abacus manage and grow its expanding cloud customer base. "We want to work with all customers who need help with cloud integration, whether it is our cloud or another, public or private. Aaron is a great addition to the team to help our customers find the right portfolio of technology solutions that bring them the most appropriate levels of agility and resiliency," said Hiller.
Aaron Meyers brings his experience working on transformational IT with companies ranging from entrepreneurial start-ups to Fortune 500 companies. "I am very excited to work with the Abacus team. Very few IT solution providers have the combination of breadth and depth that Abacus does in engineering, infrastructure support, partnerships, and equipment to help customers with end-to-end hybrid solutions that meet immediate demands and create agility to handle future needs," said Meyers. "I look forward to working with customers to understand their business goals and help them capitalize on opportunities while simultaneously reducing their IT related risk".
Meyers worked previously in management roles at Sungard Availability Services, ClickSquared, Bridgewater Associates, and Greenwich Technology Partners, helping these organizations and their clients scale and transform their IT capabilities enhancing business alignment, improving service levels, and enhancing overall IT efficiency.
Abacus Solutions is a premier IT solutions, technology and managed services provider based in Atlanta, GA. We bring together technology, services, and engineering expertise to simplify and improve the business operations of our clients. We specialize in Managed Solutions, Cloud services and Virtualization, Networking and Security, Storage and Archiving, Business Continuity, and Disaster Recovery. We partner with dozens of leading manufacturers and we have one of the most extensive inventories of new and refurbished gear. This allows us to design impartial technology solutions that serve the best needs of each of our diverse clients. Visit us online at http://www.abacussolutions.com.