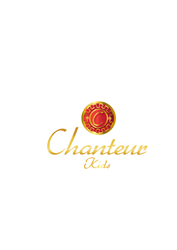 I was determined to make the best, kid-friendly jewelry that is safe as it is fashionable for my little princess.
New York (PRWEB) December 12, 2013
We all know the holidays can be stressful, especially last minute gift shopping for the kids. Luckily, Chanteur Designs can make this a little bit easier. Their beautiful kids jewelry pieces, especially designed for those under 12 years of age, are the perfect options for every little girl.
Founded by Alexander Singer, the idea for Chanteur Designs was borne as Singer was shopping for his own daughter. "A few years ago, I went jewelry shopping for my daughter and realized that there were not that many options out there, and for the price that I was going to pay for, the quality was not good enough," Singer explained. "That is how I got the idea of designing and creating jewelry for my little girl. I was determined to make the best, kid-friendly jewelry that is safe as it is fashionable for my little princess."
Luckily, Singer didn't stop at just making jewelry for his own daughter; he turned his vision into an entire company. You can now purchase Singer's beautiful designs for the little princess in your life, whether a niece, a daughter, or granddaughter.
Chanteur Designs offers a range of kids' jewelry and kids' earrings in a variety of styles, available in shapes such as butterflies, hearts, stars, and flowers. The company boasts four unique collections in total: the Swarovski Elements Collection, the Swarovski Enamel Collection, the CZ Collection and the CZ Enamel Collection. Most pieces are available in a variety of different plating options, including yellow gold and white gold over sterling silver. There is something to delight every little girl.
No matter the style, however, all pieces are designed with functionality and safety in mind. Every Chanteur Designs piece is carefully tested by Toytestinglab, a laboratory accredited by the Consumer Product Safety Commission, to ensure that the highest quality standards are upheld.
In addition, the company places an emphasis on manufacturing durable pieces, assured to withstand even the most carefree child's rough and tumble lifestyle. Screw back and lever back designs assure that whether a child is playing soccer, climbing trees, or practicing ballet, her earrings will stay in place. No more searching for missing earrings and no more spending money to replace damaged pairs. This holiday gift is sure to last an entire childhood.
Visit http://www.chanteurdesigns.com to learn more about Chanteur Designs and all of the beautiful holiday gift options they offer.
About Chanteur Designs
Founded in 2012 by Alexander Singer, Chanteur Designs has grown exceptionally in the last year. Singer was inspired to create a high-quality line of children's jewelry after shopping for his own daughter. He felt continuously frustrated with the limited options and poor quality of children's jewelry on the market. Convinced that his daughter deserved the best, he set out to design well crafted, high-quality, and age-appropriate children's jewelry, including kid's earrings and kid's bracelets. With world-renowned crystal vendor Swarovski Element's as a branding partner, Chanteur Designs now offers premium children's jewelry across the globe.