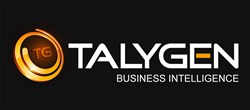 We have developed a number of organizational and collaboration tools designed to turn leads into paying customers.
Palo Alto, CA (PRWEB) December 12, 2013
Talygen, the leading provider of business management automation solutions, today unveiled its advanced sales tracker, a tool that would help users perform tasks for every step of the sales process, from lead generation to conversion.
"Clients or customers are the lifeblood of any businesses which is why so much effort and resources are invested in finding and getting them," mentioned Harold Saini, Chief Program Manager at Talygen. "To make sure that their investments pay off, we've developed a number of organizational and collaboration tools designed to turn leads into paying customers."
Talygen's advanced sales tool has messaging, notifications, and analytics features that sales managers can use when communicating with clients or when tracking sales numbers and activities.
With Talygen's advanced sales tracker, users can:

Gather and store data about each lead and customer
Manage lead and client relationships using an intuitive and comprehensive dashboard
Take specific notes for each prospect
Track leads, sales, and conversion data
Generate various lead gen, sales, and conversion reports
Compile a database of contacts and clients
Access the tools and information they need from anywhere, using the web-based software
Tracking Made Simple
"Tracking lead gen and sales data can be a bit overwhelming, especially when there are numerous accounts involved," said Saini. "That's why we've made it easy for users to make sense of all that sales data through our easy reporting capabilities."
With Talygen's advanced sales tracker, users can quickly figure out their conversion rates and performance. It gives them the information they need to improve campaigns and determine which clients or leads to focus on.
On top of providing numbers, the tool also records qualitative data by allowing users to record specific notes about their prospects and clients. These notes enable them to differentiate clients so they can personalize their approach and improve conversions.
"The beauty of Talygen's sales tracker is that it deals with both quantitative and qualitative information. Aside from serving up sales numbers and conversion rates, it also stores client-specific notes and information, thereby giving sales managers a 360 degree view of each prospect or client," said Saini.
Additionally, the information is automatically recorded, so manual data entry on the part of the users is minimal. This, according to Saini, improves productivity among sales managers. "Sales people can focus on what they do best, which is selling, instead of having to deal with managing databases or taking down numbers."
About Talygen
Talygen is the worldwide leader in Business Management Automation. Talygen's integrated suite of services and processes allows businesses to manage their core workflows via a cloud-based Software as a Service (SaaS) application. Talygen allows companies to automate, regulate and enforce their corporate processes. The company empowers businesses and their employees to manage the full set of corporate tasks without having to install specialized software for each of them.
With its wide variety of features, easy to use concepts and enhanced functionality, it allows end to end process management and seamless communication between stakeholders in a project or business. In today's competitive business environment, successful companies are constantly challenged with managing the entire life cycle of a project efficiently and transparently. With Talygen, companies now have more ways than ever to make that happen.
Press Contact:
Talygen, Inc.
Harold Saini
(650) 800-3850
228 Hamilton Avenue 3rd Floor
Palo Alto California 94301
Media(at)Talygen(dot)com
https://talygen.com