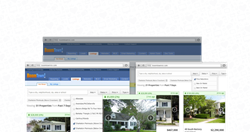 Our version of the hot sheet is designed to drastically reduce the time spent sorting through leads.
Charleston, SC (PRWEB) December 12, 2013
BoomTown, a leading real estate lead generation and CRM (Customer Relationship Management) system has re-envisioned the MLS "hot sheet" with the release of the new BoomTown Hot Sheet, a visually-enhanced and data-rich version directly integrated with other components of the BoomTown CRM.
Traditional MLS hot sheets often lack easy access to photos and can be cumbersome to navigate. It can also be difficult and time consuming to determine which leads would be best-suited to receive new property updates and follow up with them in a timely manner. BoomTown's Hot Sheet seeks to remedy these pain points for real estate agents.
"We've taken the traditional MLS hot sheet and turned it on its head." said Grier Allen, CEO & President of BoomTown. "Our version of the hot sheet is designed to drastically reduce the time spent sorting through leads. Integrating the MLS hot sheet data into our CRM allows agents to leverage our system to effortlessly match hot listings with home buyers without having to sort through their entire database."
"BoomTown's CRM can perform a search based on the hot sheet data and instantly generate a list of people searching for that particular attribute or property, as well as proactively alert agents of new listings on the hot sheet that are a good fit for leads in their database," said Don Sedota, Director of Product Management for BoomTown. "This integration allows agents to instantly find the most qualified and ready buyers for a given property, and act on those opportunities first."
The BoomTown Hot Sheet provides:
A suggested list of leads to contact when an update to the hot sheet occurs
A visually rich experience with the ability to quickly sort and navigate the freshest listing data
Access to new listings, status changes and price changes within the CRM
Listing data updated within the hour
About BoomTown
Founded in 2006 and headquartered in Charleston, SC, BoomTown is a fast growing, web-based software company that offers a robust online marketing system for real estate professionals. The system includes a customized real estate website integrated with local MLS data, personalized online advertising and inbound marketing services, a dedicated Client Success Manager, and a cutting-edge CRM (Customer Relationship Management System) with marketing automation. BoomTown's software solution is being used by the top-producing real estate brokerages and teams across the country, and the company was recognized for three consecutive years (2011, 2012, 2013) on the Inc. 500 Fastest Growing Companies List. For more about BoomTown, visit http://boomtownroi.com/.