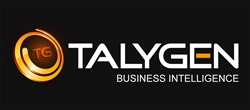 Setting limits on time and expenses is a simple but effective way to boost efficiency while reducing costs at the same time
Palo Alto, California (PRWEB) December 13, 2013
Talygen, the world leader in business management automation, today unveiled capabilities that would enable companies to have better control over their resources: time and expense limit features. With these tools, companies will be able to set hourly limits on projects as well as determine daily expenditures to prevent inefficiency and overspending.
"Setting limits on time and expenses is a simple but effective way to boost efficiency while reducing costs at the same time," said Talygen Chief Program Manager Harold Saini. "Doing so empowers the employees to get the job done and it prevents accidental overspending so tasks are completed in a timely and cost-effective manner."
Time limits can be set at a per-hour basis, wherein the company allocates a specific number of hours for each goal. This keeps employees focused and prevents them from wasting time on irrelevant tasks.
The expense limit on the other hand can be applied to travel, food, lodging, and other categories. Limiting expenses not only prevents unnecessary spending, but it also educates team members on proper resource allocation.
Reimbursement of expenses may be assigned to either the company or the client.
With Talygen's Time and Expense Tracker, managers are able to:

Set expense limits either on a per-project or per-category basis
Monitor expenses for each team member
Assign time and expense limits for each employee
Team members and regular users on the other hand are able to:

Generate reports for their time and expenses
Calculate costs and profits for a project
Increase time and expense limits, depending on the approval of their manager
Makes Reporting and Invoicing Easier
Aside from controlling time and expenses, the tool helps companies deliver better reports and invoices. The time and expense tracking tools offer detailed reports that businesses can add to their invoices. These reports also provide transparency and they give managers and clients an accurate view of how resources are spent.
Available on Mobile Platforms
Talygen's time and expense tools are also available on various mobile platforms, including iOS, Android, Blackberry, and Windows Phone, paving the way for faster and more accurate reporting. Team members no longer have to wait until they're in front of a computer in order to log their time and expenses. They can do so on-site, while the information is still fresh.
About Talygen
Talygen is the worldwide leader in Business Management Automation. Talygen's integrated suite of services and processes allows businesses to manage their core workflows via a cloud-based Software as a Service (SaaS) application. Talygen allows companies to automate, regulate and enforce their corporate processes. The company empowers businesses and their employees to manage the full set of corporate tasks without having to install specialized software for each of them.
With its wide variety of features, easy to use concepts and enhanced functionality, it allows end to end process management and seamless communication between stakeholders in a project or business. In today's competitive business environment, successful companies are constantly challenged with managing the entire life cycle of a project efficiently and transparently. With Talygen, companies now have more ways than ever to make that happen.
Press Contact:
Talygen, Inc.
Harold Saini
(650) 800-3850
228 Hamilton Avenue 3rd Floor
Palo Alto California 94301
Media(at)Talygen(dot)com
https://talygen.com