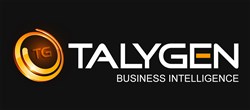 The entire Talygen team can't wait to showcase these new tools at the CES. We're encouraging everyone to swing by booth 73612.
Palo Alto, California (PRWEB) December 16, 2013
Talygen, the world leader in business management automation, today launched three new modules, namely the Gantt Chart, Live Chat, and Event Management. All three tools, which will be showcased in booth 73612 at the upcoming 2014 International CES, will enable companies and freelancers to better manage their projects, clients, and teams.
"Talygen is always looking for ways to help businesses with their project management needs and we're constantly gathering information on how clients use our products and how we can improve," said Talygen Chief Program Manager Harold Saini. "We've found that a lot of businesses are struggling with communication and timely project completion, which is why we've launched three new modules that would specifically address those concerns."
Gantt Chart
The Gantt Chart Module provides a visual representation of a project plan. It details deadlines, tasks, and other project elements in the order in which they need to be completed, making it easy for users to prioritize and make sense of project data.
Live Chat
The new Live Chat module opens up communication between team members. Users no longer have to dial the phone or wait for others to respond to their emails. With Talygen's Live Chat tool, messages are sent instantly, thus eliminating wait time.
The module also comes with group chat capabilities to let three or more individuals communicate instantly, and it includes file sharing features for sending documents, images, and more. In addition, messages are automatically logged and stored in the company's database so users can view their chat history any time.
Event Management
The Event Management module allows users to create and manage meetings and other significant dates, such as birthdays, hiring dates, holidays, leaves, and more. It helps reduce conflicts in scheduling and enables companies to better manage employee attendance.
The feature also integrates with Google events, enabling users to fetch multiple calendar entries from Google so they can manage them in Talygen.
"The entire Talygen team can't wait to showcase these new tools at the CES. We're encouraging everyone to swing by booth 73612 so they can see them in action and get the chance to check out the specials" added Saini.
About Talygen
Talygen is the worldwide leader in Business Management Automation. Talygen's integrated suite of services and processes allows businesses to manage their core workflows via a cloud-based Software as a Service (SaaS) application. Talygen allows companies to automate, regulate and enforce their corporate processes. The company empowers businesses and their employees to manage the full set of corporate tasks without having to install specialized software for each of them.
With its wide variety of features, easy to use concepts and enhanced functionality, it allows end to end process management and seamless communication between stakeholders in a project or business. In today's competitive business environment, successful companies are constantly challenged with managing the entire life cycle of a project efficiently and transparently. With Talygen, companies now have more ways than ever to make that happen.
Press Contact:
Talygen, Inc.
Harold Saini
(650) 800-3850
228 Hamilton Avenue 3rd Floor
Palo Alto California 94301
Media(at)Talygen(dot)com
http://www.talygen.com