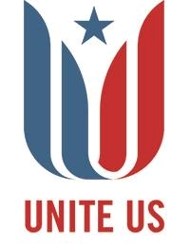 New York, N.Y. (PRWEB) December 12, 2013
Unite US, a hyper-local technology platform utilizing interactive mapping to connect the military community to much needed resources, today announces a strategic collaboration with Verizon, to connect veterans with opportunities within the Verizon network.
Through this collaboration, Unite US will aid in raising awareness of Verizon's community engagement and recruiting amongst veterans and their families. This will be accomplished by Unite US' unique interactive community-based technology to create outreach and provide awareness at all Verizon business locations. Unite US and Verizon will work together to connect with the veterans in their area to provide resources, opportunities, job fairs, as well as available mentorship in each area. Additionally, the platform will improve the efficiency, compatibility and processes associated with outreach, engagement, and recruiting veterans and their spouses.
Evan Guzman, Head of Military Programs & Veteran Affairs for Verizon, stated, "Verizon is a proud employer of some 12,000 Veterans and excited to collaborate with the Unite Us team to support and continue outreach to military communities in need across the nation. Verizon seeks to target and source these remarkable talent pools as well as provide resources to former service members through this unique and innovative platform developed by Unite Us."
Taylor Justice, Co-Founder and Chief Business Officer commented, "We are proud to collaborate with Verizon in this endeavor and feel that it will be truly beneficial for both parties. Our solution creates a sustainable eco-system for anyone involved with the military community and the Unite US platform will change the way in which they communicate." '
For more information about Unite US please visit http://www.uniteus.com.
About Unite US:
Unite US is a hyper-local technology platform utilizing interactive mapping to connect the military community to much needed resources. The Unite US digital eco-systems allow anyone to easily discover resources and opportunities near them. Unite US' peer-to-peer community management platform utilizes internal and external data to facilitate authentic connections between the military, families, and supporters to their local resources including: government, corporations, educators, services, businesses, and civilian supporters willing to lend assistance. Based on needs, location, and interests, members and their families can find, as well as provide guidance in a plethora of areas; creating community engagement and conversations with peers and entities at the local level. Founded by 3 members of the United States Armed Forces and an avid military supporter, Unite US is designed to help veterans and their families make sense of the resources available to them; ultimately uniting all entities under one platform.
About Verizon:
Verizon Communications Inc., headquartered in New York, is a global leader in delivering broadband and other wireless and wireline communications services to consumer, business, government and wholesale customers. Verizon Wireless operates America's most reliable wireless network, with more than 100 million retail connections nationwide. Verizon also provides converged communications, information and entertainment services over America's most advanced fiber-optic network, and delivers integrated business solutions to customers in more than 150 countries. A Dow 30 company with nearly $116 billion in 2012 revenues, Verizon employs a diverse workforce of 180,900. For more information, visit about.verizon.com.