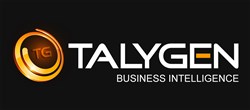 Everyone in the company is gearing up for the event, and we're planning to offer a worthwhile experience to every individual who stops by booth 73612
Palo Alto, California (PRWEB) December 17, 2013
Talygen, the world leader in business management automation, today announced that it will be attending the 2014 International CES in Las Vegas, Nevada on January 7-10. The company, which will be in booth 73612, will showcase its project management and tracking tools, along with a number of new features, including its Gantt Chart, Live Chat, and Event Management modules.
Entrepreneurs, managers, and freelancers are encouraged to stop by to meet the company's key management team so they can discover how Talygen can help their business thrive. In addition to seeing Talygen's full suite of business tools, attendees will also get the chance to take advantage of specials and goodies that they can use in their business.
"We couldn't be more excited for the 2014 CES," said Harold Saini, Chief Program Manager at Talygen. "Everyone in the company is gearing up for the event, and we're planning to offer a worthwhile experience to every individual who stops by booth 73612."
Saini also mentioned that the 2014 CES will be one of the most exciting ones yet. "By the looks of the exhibitors and the speaker lineup, the upcoming CES will be a very meaningful one," he said. "We are honored to be exhibiting alongside some of the most innovative businesses of our time."
About CES
The International CES is the world's gathering place for all who thrive on the business of consumer technologies. It has served as the proving ground for innovators and breakthrough technologies for more than 40 years—the global stage where next-generation innovations are introduced to the marketplace. As the largest hands-on event of its kind, CES features all aspects of the industry. And because it is owned and produced by the Consumer Electronics Association (CEA), the technology trade association representing the $203 billion U.S. consumer electronics industry, it attracts the world's business leaders and pioneering thinkers to a forum where the industry's most relevant issues are addressed. Follow CES online at http://www.CESweb.org and through social media.
About Talygen
Talygen is the worldwide leader in Business Management Automation. Talygen's integrated suite of services and processes allows businesses to manage their core workflows via a cloud-based Software as a Service (SaaS) application. Talygen allows companies to automate, regulate and enforce their corporate processes. The company empowers businesses and their employees to manage the full set of corporate tasks without having to install specialized software for each of them.
With its wide variety of features, easy to use concepts and enhanced functionality, it allows end to end process management and seamless communication between stakeholders in a project or business. In today's competitive business environment, successful companies are constantly challenged with managing the entire life cycle of a project efficiently and transparently. With Talygen, companies now have more ways than ever to make that happen.
Press Contact:
Talygen, Inc.
Harold Saini
(650) 800-3850
228 Hamilton Avenue 3rd Floor
Palo Alto California 94301
Media(at)Talygen(dot)com
http://www.talygen.com