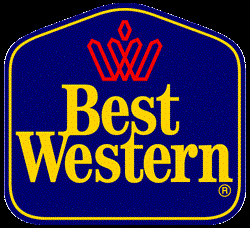 Danny's diverse experience makes him an ideal board chair for 2014, said Best Western President and CEO David Kong.
Phoenix, Ariz. (PRWEB) December 12, 2013
Best Western International announced today that its board of directors has elected Dilipkumar 'Danny' Patel as board chairman. Patel is the owner of the BEST WESTERN Hawkinsville Inn & Suites in Hawkinsville, Ga., and the BEST WESTERN PLUS Bradbury Inn & Suites in Waycross, Ga.
Patel has more than 25 years of hospitality experience. A Best Western member for more than 17 years, he has served the brand as a governor and a member of the Design Advisory Committee. He has also served a as chairman for the Asian American Hotel Owners Association (AAHOA) and a director on the board of the Georgia Hotel & Lodging Association. Patel is an expert in all facets of the hospitality industry, including acquisition, construction, planning, development, design, management, and finance.
"Having a board of directors comprised of current hotel operators ensures Best Western is focused on the current and future opportunities our hotel owners face," said Best Western President and CEO David Kong. "Danny's diverse experience makes him an ideal board chair for 2014."
With the 1990 purchase of his first hotel in Montezuma, Ga., Patel launched Peach State Hospitality, the hotel development and management company of which he remains CEO. Peach State has developed 32 branded and independent hotels in Georgia and Alabama, with Mr. Patel serving as general contractor for most of the projects.
Jay Patel, board director for Arkansas, Louisiana, Mississippi, Oklahoma and Texas was elected board vice chair for 2014. Director Terry Porter, who represents Arizona, Colorado, Kansas, Missouri, Nebraska, New Mexico, Utah and Wyoming, will serve as board secretary-treasurer.
Rounding out the Board is Beth Campbell, Anthony Klok, Julie Montmaneix and James Cosgrove.
To learn more, please visit the following Best Western resources:

For bookings: bestwestern.com, which now features fresh TripAdvisor reviews and opinions, enhanced hotel details, additional photos and a shorter booking process providing all travelers with a better online experience
For Best Western's mobile offerings: bestwestern.com/mobileapps/
Like Best Western on Facebook: facebook.com/BestWestern
Read the Best Western blog: youmustbetrippin.com
Follow Best Western on Twitter: twitter.com/thebestwestern
For rewards: bestwesternrewards.com
For Best Western's Business Advantage: bestwestern.com/programs/businessadvantage
ABOUT BEST WESTERN INTERNATIONAL, INC.
Best Western International, Inc., headquartered in Phoenix, Ariz., is a privately held hotel brand made up of more than 4,000* BEST WESTERN®, BEST WESTERN PLUS® and BEST WESTERN PREMIER® hotels in more than 100* countries and territories worldwide. Now celebrating 67 years of hospitality, Best Western welcomes hundreds of thousands of guests nightly. Best Western provides its hoteliers with global operational, sales, marketing and promotional support, and online and mobile booking capabilities. More than 20 million travelers are members of the brand's award-winning loyalty program Best Western Rewards®, one of the few programs in which members earn points that never expire and can be redeemed at any Best Western hotel worldwide. The brand's partnerships with AAA/CAA, race car driver Michael Waltrip, and Harley-Davidson® provide travelers with exciting ways to interact with the brand. In 2012, Best Western won a record number of awards, including AAA's Hotel Partner of the Year, CAA's Partner of the Year, TravelClick's eMarketer of the Year and Compuware's Best of the Web Gold awards.
For more information or to make a reservation, please visit bestwestern.com.
*Numbers are approximate and may fluctuate.