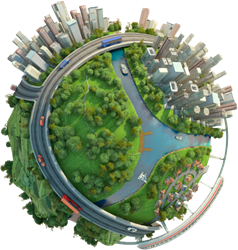 These communities are seeing incredible upward pressure from the city and that's providing some great opportunities in the residential rehab market
Los Angeles, CA (PRWEB) December 12, 2013
Patch of Land, a startup specializing in crowdfunding real estate, has launched their next investment opportunity and this time they have released 3 properties at once. Crowdfunding a real estate project allows individual investors to join together in order to fund larger opportunities without having to commit huge sums of money individually. Patch of Land brings this process completely online through their web portal and has experienced strong demand since its launch earlier this year.
The new projects will focus on neighborhoods that are growing due to overflow from the booming real estate market in Manhattan. "Property is becoming so expensive in New York City that it's pushing middle class families further into the suburbs". Patch of Land President Jason Fritton states, "These communities are seeing incredible upward pressure from the city and that's providing some great opportunities in the residential rehab market". The new investments are relatively short term and are based on a loan issued to a real estate developer. A first position lien on the titles of the properties are used to secure the debt and interest is automatically paid back to investors on a monthly basis as the developer repays the loan.
Potential investors can view pictures, architectural sketches, appraisals and more at the Patch of Land website. If interested, they can invest, transfer money and sign documents completely online within minutes. For more information visit: Http://Patchofland.com.
About Patch of Land
Founded in early 2013, Patch of Land is a pioneer in the emerging crowdfunding industry. Focused on identifying highly lucrative real estate investments, Patch of Land provides access to these opportunities through their online portal. Investors can choose individual properties to fund and diversify their funds across many different asset classes and risk profiles.