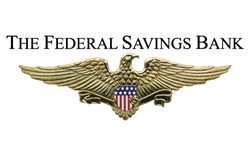 Refinance activity also increased, rising 2 percent on the MBA's index
Chicago, IL (PRWEB) December 11, 2013
After several weeks of mortgage applications declining, the trend finally showed a rebound ending the week of Dec. 6 in today's Mortgage Bankers Association report. The Federal Savings Bank was content to see a rise in refinance activity as well.
The Market Composite Index, which includes all mortgage market activity, increased 1 percent from the previous week, indicating that more Americans were applying for home loans. As the end of 2013 approaches, the increased activity is a good sign for the housing market heading into 2014.
Refinance activity also increased, rising 2 percent on the MBA's index. On a seasonally adjusted basis however, the refinance applications were still 16 percent below the week preceding Thanksgiving. The total share of mortgage refinance activity increased to 65 percent of all market activity, a rise from the previous week's figure of 63 percent. The Federal Savings Bank has been encouraging homeowners to refinance since futures rates are not expected to remain at current levels for much longer. "We simply cannot ignore that rates in 2014 are most likely going to be at least 5% or higher. We need home owners to understand this threat to their monthly mortgage payments before it's too late!"
The purchase index rose 1 percent and was only 3 percent below the index rating from the week before Thanksgiving. The Federal Savings Bank offers see the increase in mortgage activity is due to more borrowers applying for adjustable-rate mortgages. Competition has been rising to attract prospective lien holders with low cost mortgage alternative to fixed terms.
Contact the Federal Savings Bank, a veteran owned bank, to find the best mortgage refinance rates.