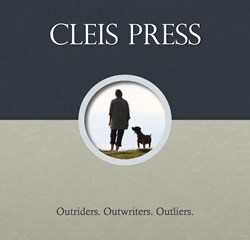 Cleis Press—market leaders in producing well-written erotica for discerning readers. — Erotica Revealed
(PRWEB) December 12, 2013
What do women want? It's an age-old question that only women themselves can truly answer, and Cleis Press has teamed up with Audible to help solve the mystery. Audible specializes in creating a unique listening experience for readers who would rather have their stories spoken aloud, and Cleis publishes intelligent, provocative literature for the discerning reader. Together, they've come up with audio treats sure to satisfy every taste.
Smokin Hot Firemen explores the number one female fantasy - only firefighters could make suspenders appealing.
Best Lesbian Bondage Erotica pushes the boundaries of sensation and power, capturing the darker sides of the female imagination.
Say Please details the fantasies of women who like women - and like it rough.
She Shifters explores the paranormal elements of desire, with creatures of the night and magical encounters.
Cleis Press publishes provocative, intelligent books across genres. Whether literary fiction, human rights, mystery, romance, erotica, LGBTQ studies, sex guides, pulp fiction, or memoir, you know that if it's outside the ordinary, it's Cleis Press.