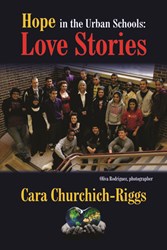 Our list rejects the notion that most people lean toward one specific genre.
Houston, TX (PRWEB) December 13, 2013
Strategic Book Publishing and Rights Agency (SBPRA) today announces the top-selling books for 2013, an eclectic mix that ranges from the school life of urban students to a novel about a litigation paralegal with premonitions. Each author promises to engage readers cover to cover, making them the most purchased SBPRA books of the year.
"It's refreshing and exciting to see our top selling books in such a variety of genres," said Ellen Green, managing director of SBPRA. "Our list rejects the notion that most people lean toward one specific genre, proving that it's more about the author's ability to tell a great story."
In "Hope in the Urban Schools: Love Stories," high school principal and author Cara Churchich-Riggs explores the lives of real students craving the access their suburban counterparts so often take for granted. This honest and raw look into the challenges students face and how schools can nurture the love and hope needed to develop bright futures is SPBRA's number one selling book in 2013.
Stephanie Paige Cole knows heartbreak. After losing her daughter one week after her due date, Cole faced her loss head-on, using her writing and creative expression to navigate her way through the intensity of her emotions. In the second highest selling book, "Still: A Collection of Honest Artwork and Writings from the Heart of a Grieving Mother," Cole invites readers in for an intimate look at the first dark year without her daughter. Cole's second book is due out in early 2014.
SBPRA's third biggest seller of 2013 is a captivating new book that lends insight into the little-known but vital battle to gain control over IT development in the final two decades of the 20th century. Retired IT professional and author Janez Škrubej writes from his personal experience in "The Cold War for Information Technology: The Inside Story."
Richard Solita is a retired Chicago police officer with a wealth of stories of the behind-the-scenes maneuvering in administrative affairs between police and city hall. The publisher's fourth best-selling book of the year, "Twenty Years of Vaudeville and a Pension," takes you through the 1960s, 1970s and 1980s in the Chicago PD Gang Crime Division.
Another top seller, "A new Breed: Satellite Terrorism in America" is a true story about what happens when Big Brother goes too far. In his first book, Dr. John Hall covers the basics of satellite imaging and weaponry, as well as the impact it has had on innocent victims.
Rounding out the list of SBPRA's top-selling books of 2013, Joy Ratcliff Cagle's "Presumption of Death" tells the story of a litigation paralegal whose premonitions create chaos in her life. In this thrilling tale, Cagle keeps readers on their toes as the paralegal's prophetic visions continue.
All of these books are available on SBPRA's website, Amazon.com and other leading book sellers.
About Strategic Book Publishing and Rights Agency
With more than 5,000 published authors to our credit, Strategic Book Publishing and Rights Agency (SBPRA) has the experience, expertise, and international network that authors seek and need to be successful in today's ever evolving publishing industry. We are your complete book publishing and comprehensive marketing support solution. For more, visit http://sbpra.com/.
SOURCE: Strategic Book Publishing and Rights Agency