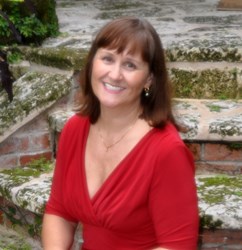 "Implementation is the key. Making time to learn new information is not enough, you have to take action to apply it to your unique situation."~ Dolly Garlo
Key West, FL (PRWEB) December 13, 2013
Originally produced as a live event, the virtual version of "Thrive!! In Your Professional Practice" is for those seeking to build their professional practice into a smoothly operating conscious business, gain clients, streamline service delivery and prevent burnout. It is now available on the company website at http://www.AllThrive.com.
Anyone ready to get off the treadmill of stress in their daily work and make it more meaningful and profitable is encouraged to mark off an hour of time in their calendar to work through the short program, do the carefully crafted exercises and review the informative handouts that are part of the program.
"As with development of any new skill or making any desired change, the key is implementation," says Dolly Garlo, former health care attorney turned trusted advisor and mentor to professionals in business seeking to make a bigger impact. She adds:"Making the time to learn new information is not enough, you have to take some action to apply it to your unique situation."
This program will benefit anyone who:
~ feels pulled in too many directions
~ is challenged dealing with staff or colleagues
~ wishes you could just focus on delivery of your services
~ feels burdened by too much responsibility (and concern about potential liability)
~ faces potential burn-out in need of a well-deserved vacation, or
~ has started wondering if it's all worth it …
Professional education is lacking in practicality. You can be the best at your craft, but still need to differentiate yourself in the marketplace from everyone else who does what you do, in order to attract the clients you are called to serve and engage more of them to work with you. Otherwise, it's difficult to practically deliver your services ... while smoothly managing the business of practice – to run it well, so it doesn't run you … ragged.
The free program explores 3 key areas to address that will make both work and
life more enjoyable. It includes tools, guidance, and resources to move a professional practice into a more successful direction - as well as how to get proper help and support to take it all further from there.
~~~~~~~~~~~~~~~~~~~~
Dolly Garlo, RN, JD, PCC-BCC, President of Thrive!!, founded the coaching, consulting and training company to help other professional women build solid business foundations for successful delivery of innovative services, create successful and profitable businesses, design fulfilling business-exit or career change and personal lifestyle transformations, and use their considerable skills and resources to make local or even global contributions. Her website is http://www.allthrive.com.
Working exclusively with compassionate business minded professionals, Dolly Garlo is on a continuing mission to change the way health care services are delivered in this country, particularly focused on the integrative medicine and complementary health care arenas. It has been her passion since graduating from nursing school 35 years ago and it's what drives her work to this day as a former health care attorney turned board certified professional coach and legacy development planner, with additional certification in financial coaching and retirement life planning.
She earned her BSN from the University of Michigan, and her JD from the University of Utah. She practiced as a critical care registered nurse in Medical and Shock/Trauma ICU, followed by 16 years practicing civil and administrative law (building and running her own law firm advising professionals and health care businesses). Dolly has been consulting with women professionals since 1997. An ardent environmental advocate, she developed her comprehensive legacy planning program as a result of experiences creating the Garlo Heritage Nature Preserve.