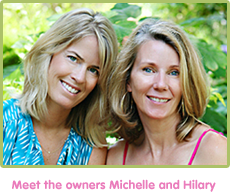 sacramento, CA (PRWEB) December 13, 2013
The Hair Angels, a Southern California based, head lice removal service, today announced their expansion into California's Sacramento County Community.
The Hair Angels is a head lice removal service established in 2008 to eliminate lice in the comfort and privacy of their clients' own homes.
Based in Southern California, The Hair Angels has expanded their network to provide lice removal services to the Los Angeles and Orange Counties, Arizona's greater Phoenix area, and now Sacramento County.
"We are very excited about our recent expansion," stated co-founder Hilary Scofield. "So many of our clients have friends or family who live in the Sacramento area. We are pleased to finally be able to offer those residents the same fast, reliable and guaranteed service we have provided elsewhere for years," she added. "We provide our service in the comfort of our client's home, which can be a convenient option for many families, and we don't require a follow up appointment," explained Hilary's partner Michelle Aloisio.
Both Hilary and Michelle know all too well how a simple case of head lice can quickly take over a family. "It was one of the worst experiences I faced as a parent," said Scofield I went crazy, I tried everything but I couldn't get rid of the problem," Hilary explained. "We had it for months before we finally eliminated it. For this reason, I'm able to relate to the frantic moms who call us. I've been there and I get it." The same was true for Michelle. "It couldn't have happened at a worse time", she shared.
My husband was in the process of changing jobs and there I was, overwhelmed with head lice. I didn't care what I had to do or what it cost, I just needed to get rid of the problem quickly," she added.
Hilary and Michelle soon discovered they were not alone in their desire to eliminate their unwanted houseguests. "It's expected that over 500,000 people in Los Angeles County alone will be infected with head lice this year. With a problem that big, we knew there had to be better alternatives," said Hilary.
The Hair Angels take lice removal very seriously. "We knew we couldn't begin to offer a service like ours without proper training," Michelle shared. "We found an organization which offered training and certification in lice and nit removal using The Shepherd Method. It's an extremely thorough approach ensuring all lice and nits are removed the first time," she continued. "We literally examine every strand of hair on the head," added Hilary. "Using this method we are able to leave our clients virtually lice free after only one appointment."
The Hair Angels take pride in providing a treatment that is completely non-toxic and 100% guaranteed. Their goal is to help families eliminate head lice in a safe & effective manner, and return their lives back to normal fast. For more information, they can be reached at http://www.thehairangels.com or by phone at (877) 543-8881.