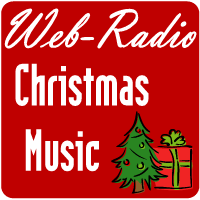 Internet Radio listeners are just one click away from hundreds of stations streaming holiday cheer. Whether at Work, at Home or on the Mobile Phone
San Francisco, CA. (PRWEB) December 12, 2013
BRS Media's Web-Radio, the Official Holiday Internet Radio Directory, announced today that well over 550 Internet only and terrestrial AM/FM radio stations featuring seasonal favorites are streaming online this year. Listeners can "Tune-In" a record number of online webcasts and sites that broadcast Christmas music from around the world.
For the 18th consecutive year Web-Radio features Christmas stations and holiday Internet radio streaming Online. Internet listeners can choose from hundreds of stations that are broadcasting holiday music 24/7. The number of holiday stations on the Internet continues to climb; currently 559 stations are streaming online. The total number of Christmas stations streaming continues to grow year over year.
"It's extremely exciting to see the growth in the number of Holiday stations webcasting online." remarked George T. Bundy, Chairman & CEO of BRS Media Inc., "Internet Radio listeners are just one click away from hundreds of stations streaming holiday cheer. Whether at Work, at Home, on the Mobile Phone, or Shopping Online, listeners have a worldwide variety of Christmas stations to choose from, everything from Classic Standards & Smooth Jazz to Oldies & Country are all online."
Featured holiday stations include: ChristmasRadio.fm, Toronto's JAZZ.FM 91's Cool Yule, NetRadio Partners' 181.fm, Hit Station.fm's Christmas Channel, 1.FM's Always-Christmas and South-Central Michigan's 106.9 fm HOME.fm.
The Web-Radio Christmas section includes everything from Christmas Classics and Smooth Jazz, to Romanian Traditional Christmas Carols and Classic Christmas Oldies. The Christmas Music section is available at: http://Web-Radio.fm/Christmas/
Tracking On Air and Online Radio since 1995, BRS Media pioneered the 'multimedia' domain space, launching the .FM & .AM Top Level Domains over a decade ago. For over 15 years, dotFM has provided the 'On-Air and Online' Industry with a professional, reliable, secure and stable 'Industry Specific' domain, while at the same time encouraging innovation, openness and creativity in the unparalleled .FM namespace. The .FM Top-Level Domain has successfully attracted premier social media ventures, streaming entrepreneurs and traditional broadcasters including; Douban.fm, SoundDrop.fm, Audioboo.fm, Last.fm, Selist.fm, Jazz.fm, Shuffler.fm, Coca-Cola.fm, Jing.fm, Headliner.fm and thousands more
About BRS Media Inc:
Based in the South of Market district (SoMa) of San Francisco CA, BRS Media (http://brsmedia.fm) is listed as one of the fastest growing privately held companies by the SF Business Times and Inc. Magazine for an astounding 5th consecutive year, its portfolio of leading online properties includes: dotFM® & dotAM®, over 15 years of Domain Innovation and Brand Registry Services for media based .FM and .AM domains; .RADIO.am & .RADIO.fm, Radio's New Global Domain Extensions (GLDs); @RADIO.am & @RADIO.fm, free & premium Web based email services; dotRadio™, the .RADIO Top-Level-Domain; iDotz.Net domain registrar of all gTLD domains (.com .net & .org), as well as, boutique domains (.tv .co .me .la & .im) and the ever-popular Web-Radio, the leading portal for "tuning in" Radio on the Internet. dotFM, dotAM and dotRadio are either registered trademarks or trademarks of BRS Media, Inc.