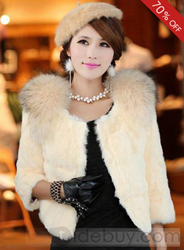 HK, China (PRWEB) December 14, 2013
Tidebuy has announced that for the month of December, 2013 they are going to have an up to 90% discount on their products- this is an online e-commerce business that are willing to keep pleasing their customers by offering them to save up to 90% on every purchase made. The offer also includes free shipping on selected products.
The discounting percentage varies between the different products and ranges from 50% off, 70% off and up to 90% off. On the site there are various catalogue and profile of the products that are available and also the discount percentage that is attached to each and every product.
This offer comes at the best time when everyone is out looking for their own Christmas gift or for a friend or family member. The company is also using this opportunity to reach out to a wider market from the new clients that they will get. Already the company boasts of a steady clientele all over the world. They cover markets in the US, Asia, Australia and Europe. This offer gives a good bargain for the festive season shopping. They have a collection of trendy fashions that normally would cost you a fortune to purchase from other stores. Tidebuy, however, makes them very affordable.
Tidebuy International Limited is an e-commerce business that deals with various product lines. It has its physical address in Hong Kong. These include but not limited to, clothing, bedding set, jewellery collection, beauty products, hair products, wedding attires, intimate attires and shoes. The company also offers custom made dresses on request.
The business is conducted online from their website. The customers open an account and provide various details like credit card information, name, location and address. This information is used to make the transactions that come with online purchasing.
The company's deliveries are made using DHL and EMS. The delivery time will depend on various factors like the place the good is being shipped to, the system of the country on clearing imported goods and the amount of details required to make the clothing if it was a custom made dress. The company also offers online tracking for the product purchased.