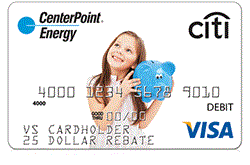 St. Paul, MN (PRWEB) December 14, 2013
Minnesota residential heating customers who receive natural gas service from CenterPoint Energy have until December 31, 2013 to schedule a heating system tune-up that qualifies for a $25 rebate. Minneapolis St. Paul Plumbing Heating Air remind homeowners that before needing heater repair Lakeville residents should schedule their tune-up now to take advantage of the offer.
To receive the rebate, a heating professional must perform the following seven required service items on a natural gas furnace or boiler:

Perform carbon monoxide test and adjust gas and/or air if CO is too high.
Check flame characteristics, and adjust gas and/or air, if needed.
Check flue gas path from burner to vent for cleanliness and cracks. Clean and report as necessary.
Check the pilot/igniter for proper operation. Also check the flame sensor/pilot light shut down controls for proper operation.
Check the condition of the furnace air filter. Recommend the correct replacement part, if necessary.
Check condition of fan motor(s) and pump motor (for boilers). Lubricate bearings as needed.
Check the operational controls and adjust, if necessary.
Once these items are completed, the dealer or service technician will complete the rebate paperwork and submit it to CenterPoint Energy. The customer will then be sent a $25 Visa® prepaid card.
To take advantage of this rebate, contact Minneapolis St. Paul Plumbing Heating Air at 651-967-0843 or visit http://www.stpaulcarrierdealer.com to schedule your tune-up by December 31, 2013.
About Minneapolis St. Paul Plumbing Heating Air:
Minneapolis St. Paul Plumbing Heating Air has been a trusted Minnesota service company since 1918, and is part of the Stay Comfy Minnesota network of dealers. As part of this network, we offer a 100% satisfaction guarantee, use NATE Certified technicians, and are a Carrier Factory Authorized Dealer.