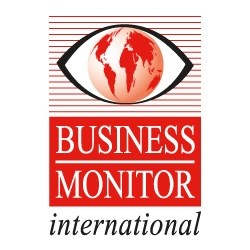 Ructions within the ruling party and the uncertainty surrounding the identity of the governor are issues which could destabilise the economy.
(PRWEB UK) 12 December 2013
Business Monitor has just released its latest findings on the Nigerian market in its newly-published Nigeria Business Forecast Report.
Although Business Monitor maintains that the Nigerian economy will grow by a robust 7.2% in 2014, they note that downside risks have increased over recent months. In particular, ructions within the ruling party and the uncertainty surrounding the identity of the governor are issues which could destabilise the economy.
Business Monitor believes that the Nigerian monetary authorities are likely to maintain a tight monetary policy for the remainder of 2013 and during 2014 due to risks of currency depreciation and inflation pressures.
The major risk to this view stems from the fact that Sanusi Lamido Sanusi's tenure as central bank governor will come to an end and his departure could prompt a shift in policy priority.
Although surpluses in the current and financial accounts give Nigeria's balance of payments position the appearance of well-being, there are significant risks to the country's external accounts. These stem from strong hard currency demand from wealthy Nigerians looking for safety for their savings, and from the fact that the vast majority of financial account inflows have been made up of portfolio inflows over recent quarters.
Key risks to outlook covered in the report:
The volatility of the price of oil poses a significant risk to export revenues and government receipts. A significant deterioration in the economies of Europe, the US, or other major markets could see the price again head below Business Monitor's current projections, with negative implications for Nigeria's economy.
While they believe that security risks will eventually be contained, if the situation significantly deteriorates, this would potentially affect investment, exports, and growth.
Ructions within the ruling party could lead to economically disruptive instability in the lead up to the 2015 elections.
If Sanusi Lamido Sanusi is replaced by a more dovish central bank governor when his term expires in 2014, inflation could head higher, leading to a less favourable growth environment.
For more information on this new publication please click here.
Business Monitor is a leading, independent provider of proprietary data, analysis, ratings, rankings and forecasts covering 195 countries and 24 industry sectors. It offers a comprehensive range of products and services designed to help senior executives, analysts and researchers assess and better manage operating risks, and exploit business opportunities.