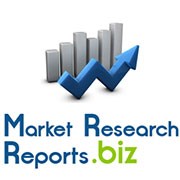 (PRWEB) December 12, 2013
The competition in global valve manufacturing enterprises is fierce. There is no monopoly till now. West European valve manufacture enterprises, e.g. Germany, the U.K. and France take up 40% global market share while the production and export of valves in Asia-Pacific region mainly concentrate in India, China and Japan. Valve products made in Japan are mainly high-end while those made in India and China are low-end.
To survive in the global competition and lower the cost, many world famous valve manufacturers transfer their factories to China, India, Korea and Middle Europe from North America, Europe and Japan.
To read the complete report with TOC visit: http://www.marketresearchreports.biz/analysis-details/research-report-on-china-valve-industry-2014-2018.
Currently, China's valve manufacturing industry can provide about 12 categories with over 3,000 models of products in over 4,000 specifications. The parameter performance ranges from vacuum valve to ultra high pressure valve in 600Mpa and the temperature ranges from low -196℃ to high 570 ℃. Major products can basically fit the domestic market demand. With the improvement in complete set ratio, complete set level and ability, the industry has founded a base.
Since China's reform and opening-up, China's valve industry has fast developed to be the largest manufacturer in the globe. In 2012, the output volume of valves in China reached 7.213 million tons. The CAGR of the output volume in 2002-2012 is 25.2%. In 2012, the gross output value of the industry exceeded CNY 210 billion. In 2012, there are over 1500 state-owned valve enterprises with annual sales revenue of CNY 20 million (about USD 3.2 million). Meanwhile, there are thousands of small-scale enterprises and household workshops.
Click here to download detail report: http://www.marketresearchreports.biz/sample/sample/180822.
Currently, about 50% of global valve parts are purchased from China. China has been the largest exporter of valves.
Global purchase of petroleum equipment drives Chinese valve devices to the overseas market. Price advantage is one major factor attracting foreign buyers; besides, the delivery advantage is another factor. For instance, the delivery of Chinese valves is about 6 to 8 weeks while that of European valves is as long as 6 to 24 weeks. Chinese factories can further shorten the delivery.
In China, some ordinary valve product market has been saturated, which hinder the development of medium to small scale enterprises. Even for those products with high technology contents, the competition in the global market is also fierce. Heat valve, environment protection valve, building valve, etc. can be found on China market. However, the products are still on low-end level. The industry concentration rate of China valve market is still low. Qualities of different products are not the same. The overall technology level of China valve industry still lag behind that of developed countries'. Domestic enterprises lack independent intellectual property rights and core technology, which leads failure in global high-end market. High-end demand is satisfied by import. In 2012, the import value of valves in China exceeded USD 6 billion.
With the economic development, demand for valves in China is still growing. On the whole, the prospect of China valve industry is good.
In the next 2-3 years, China may exceed the U.S.A. to be the largest valve market in the world.
Although the labor cost is increasing and core technical talents is scarce, the large market potential provides opportunities for foreign capitals in China valve market.
To buy the copy of this report visit: http://www.marketresearchreports.biz/analysis/180822.
Readers can obtain the following information or more through this report:

Supply and demand of China valve industry
Key enterprises in China valve market and their operation statuses
Competition status of China valve market
Import and Export of valves in China
Factors influencing the development of China valve industry
Potential investment opportunities in valve-related industries in China
Forecast on China valve industry
The following enterprises and people are recommended to purchase this report:
Valve manufacturers
Valve trade enterprises
Valve related enterprises
investors/ research institutions focusing on China valve industry
Latest Reports:
Global and China Automotive Wiring Harness Industry Report, 2013: http://www.marketresearchreports.biz/analysis-details/global-and-china-automotive-wiring-harness-industry-report-2013
Global and China Automotive Wiring Harness Industry Report 2013 includes the following aspects:
1. The current situation of the global automotive market
2. The current situation of Chinese automotive market
3. Global and China automotive wiring harness industry
4. 18 major automotive wiring harness manufacturers
The global automotive wiring harness market value climb 2.3 percent to USD40.3 billion in 2013, and is expected to reach USD41 billion in 2014, up 1.6% over 2013. The slow growth is caused by many reasons. The market share of two major Japanese players of automotive wiring harness totals more than 50%, while Japanese Yen devaluates by 24% in 2013, resulting in a significant decline in the market value counted in the U.S. dollar. Also, due to the decline in copper prices as well as the continuous lawsuits against wiring harness price manipulating, manufacturers are forced to reduce prices to please customers.
After the United States fined several large automotive wiring harness companies who controlled prices, the European Union penalized four wiring harness suppliers (Yazaki, Yazaki's European subsidiary SY System Tech, Leoni and Furukawa Electric) with EUR142 million in July 2013. Yazaki suffered the most penalty of EUR125 million, followed by SY System Tech who paid EUR11.05 million, Furukawa Electric EUR4 million and Leoni EUR1.3 million. Sumitomo Electric was exempted from penalty because it reported Cartel monopoly to the European Union.
In 2013, Furukawa Electric performs most actively in the investment in the field of automotive wiring harness. Furukawa Electric acquired Mitsubishi's automotive connector business in late 2011 to increase investment in the field. In March 2013, the factory of Furukawa Electric in the Philippines was put into operation officially. In May 2013, Furukawa Electric decided to expand its Philippine factory whose Phase II is expected to be put into operation in January 2014. At the end of 2014, Furukawa Electric is expected to gain annual sales of JPY12 billion. Meanwhile, it established a new automotive wiring harness plant in Mexico, which started construction in May 2013 and will go into operation in January 2014. In September 2013, the Shenzhen subsidiary set up Wuhan Furukawa Automotive Systems Co., Ltd. in Wuhan, with an investment of RMB100 million.
Click here to download detail report: http://www.marketresearchreports.biz/sample/sample/180061
In 2013, the most prominent change in the automotive wiring harness market lies in the poor performance of large manufacturers and the excellent performance of medium and small manufacturers. Top three players Yazaki, Sumitomo and Delphi offer high and inflexible prices. With the launch of a large number of high-quality automotive connectors, the technical threshold to automotive wiring harness is lowered. Due to the low output, small and medium-sized automotive manufacturers prefer small and medium-sized automotive wiring harness suppliers or self-production to control costs strictly. For example, the automotive wiring harness of Great Wall Motor is supplied by its subsidiary Baoding Mande Auto Parts Co., Ltd.; BYD's supplier is its Fifteenth Division; Geely is supported by Geely Haoda Automotive Electrics.
China Spectacles Industry Report, 2013 - 2015: http://www.marketresearchreports.biz/analysis-details/china-spectacles-industry-report-2013-2015
From 2003 to 2007, the spectacles output in China climbed from 552 million pairs to 730.7 million pairs, with the CAGR of 7.8%. However, the global economic chaos brought with a massive decline in output between 2008 and 2012, with the figure in 2012 slumping to 546 million pairs.
Nevertheless, given the large cardinal number of Chinese population, there are three to four million Chinese people in need for corrective glasses, with the annual demand approaching 100 million pairs. In the meantime, China has become the world's third largest luxury consumer, as high-consumption population is skyrocketing. This will come as a trend of increasing demand for diversified and personalized spectacles. China spectacles industry is expected to see a great potential in future.
In China spectacles market, large-sized and foreign enterprises present more competitive. In 2012, large industrial players which stood at 4.2% of total number of enterprises contributed 26.8% of the total revenue in the industry, while small ones which made up 66% of enterprise quantity claimed 39.7% of the total revenue. Thus far, foreign brands including Zeiss, Essilor and Hoya are well received by Chinese consumers, while domestic brands like Conant and WX are gaining increasing acclaims.
Click here to download detail report: http://www.marketresearchreports.biz/sample/sample/179351
The production of lens is the key to the production of spectacles. Lenses are mainly made from optical glass, polycarbonate (PC) and polymethyl methacrylate (PMMA). In particular, optical glass is mostly made in China, while PC and PMMA are heavily reliant on import. In 2013Q1-Q3, China imported 1,025,300 tons of PC and 164,700 tons of PMMA respectively.
The report highlights:
Definition, classification and industrial chain of China spectacles industry;
Status quo, import & export, operation of industrial players, and competition pattern of China spectacles industry;
Development of upstream industries;
Operation, investment and M&As and business of 14 leading spectacles enterprises in China.
About Us
MarketResearchReports.Biz is the most comprehensive collection of market research reports. MarketResearchReports.Biz services are specially designed to save time and money for our clients. We are a one stop solution for all your research needs, our main offerings are syndicated research reports, custom research, subscription access and consulting services. We serve all sizes and types of companies spanning across various industries.
Contact
M/s Sheela
90 Sate Street, Suite 700
Albany, NY 12207
Tel: +1-518-618-1030
USA – Canada Toll Free: 866-997-4948
Website: http://www.marketresearchreports.biz/
Blog: articlesnarticles.blogspot.com